Vintage Magenta / Fuchsia Slipper Satin eveing gown with lace bodice and matching bolero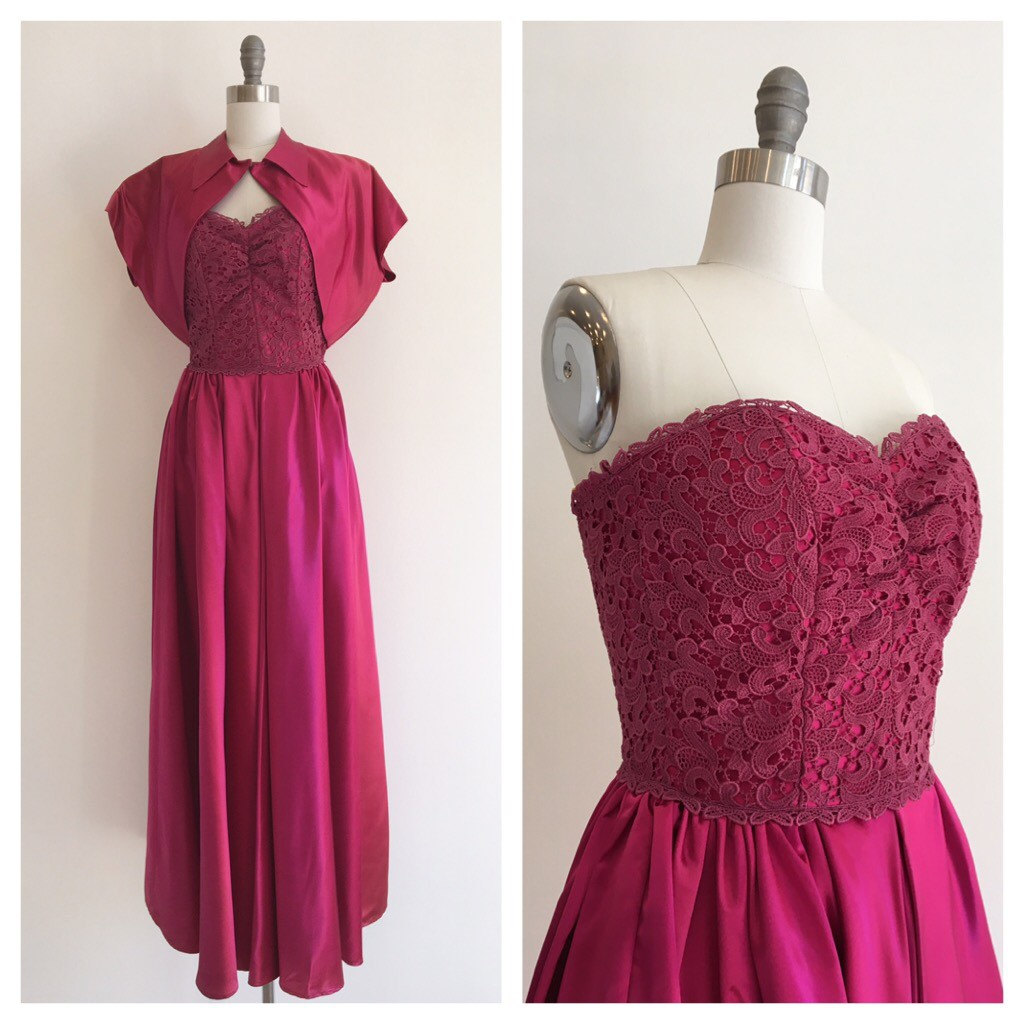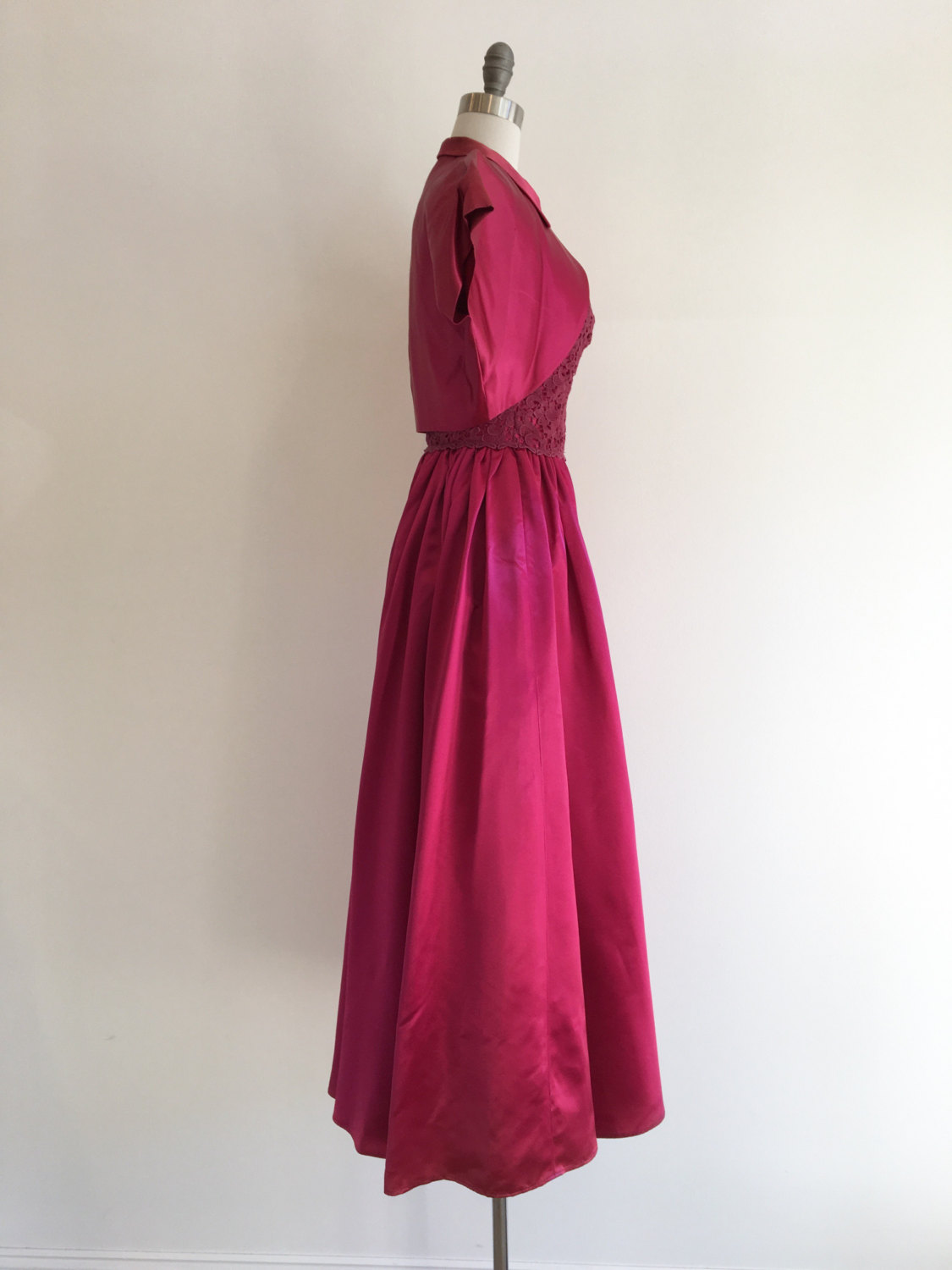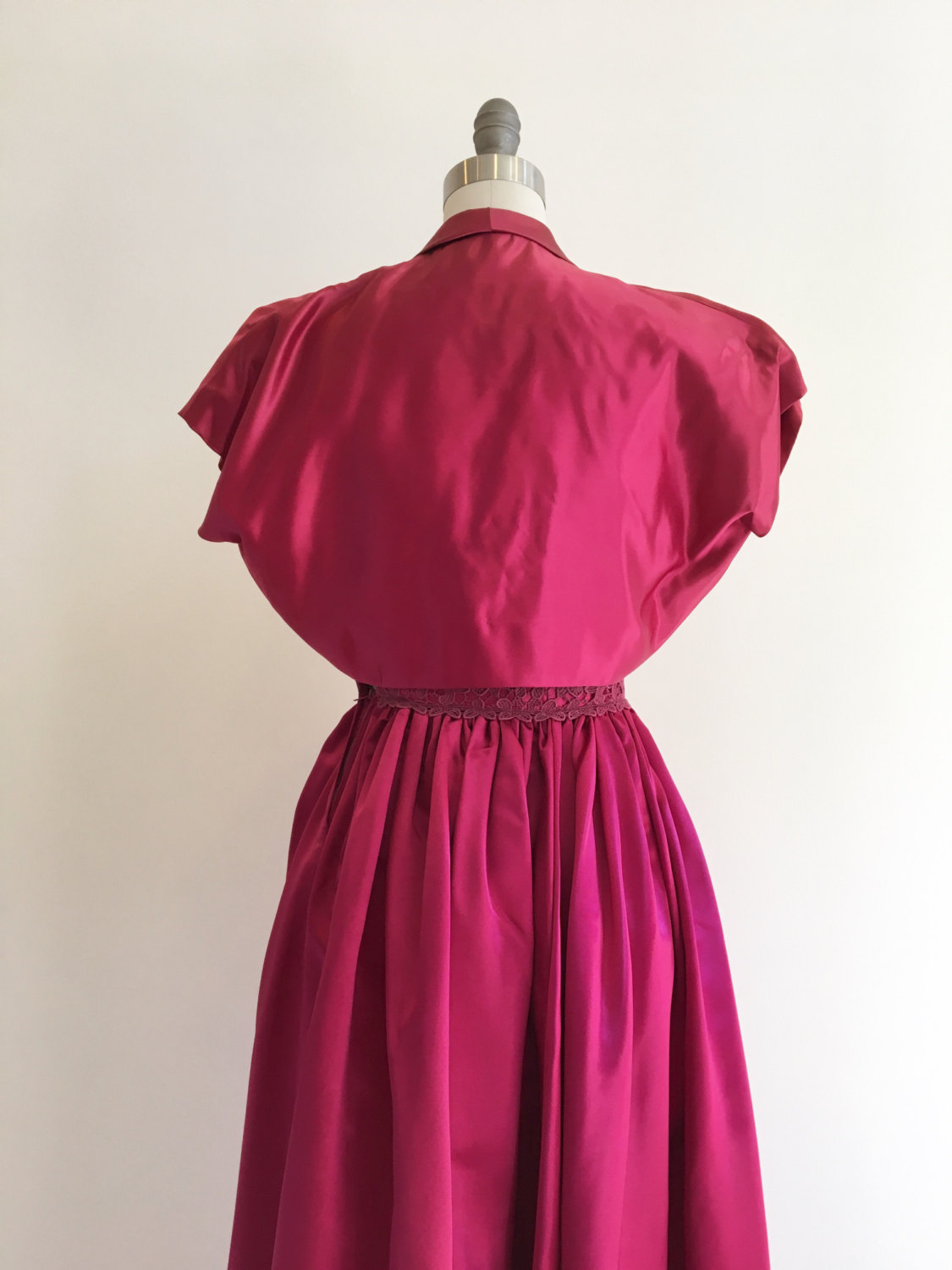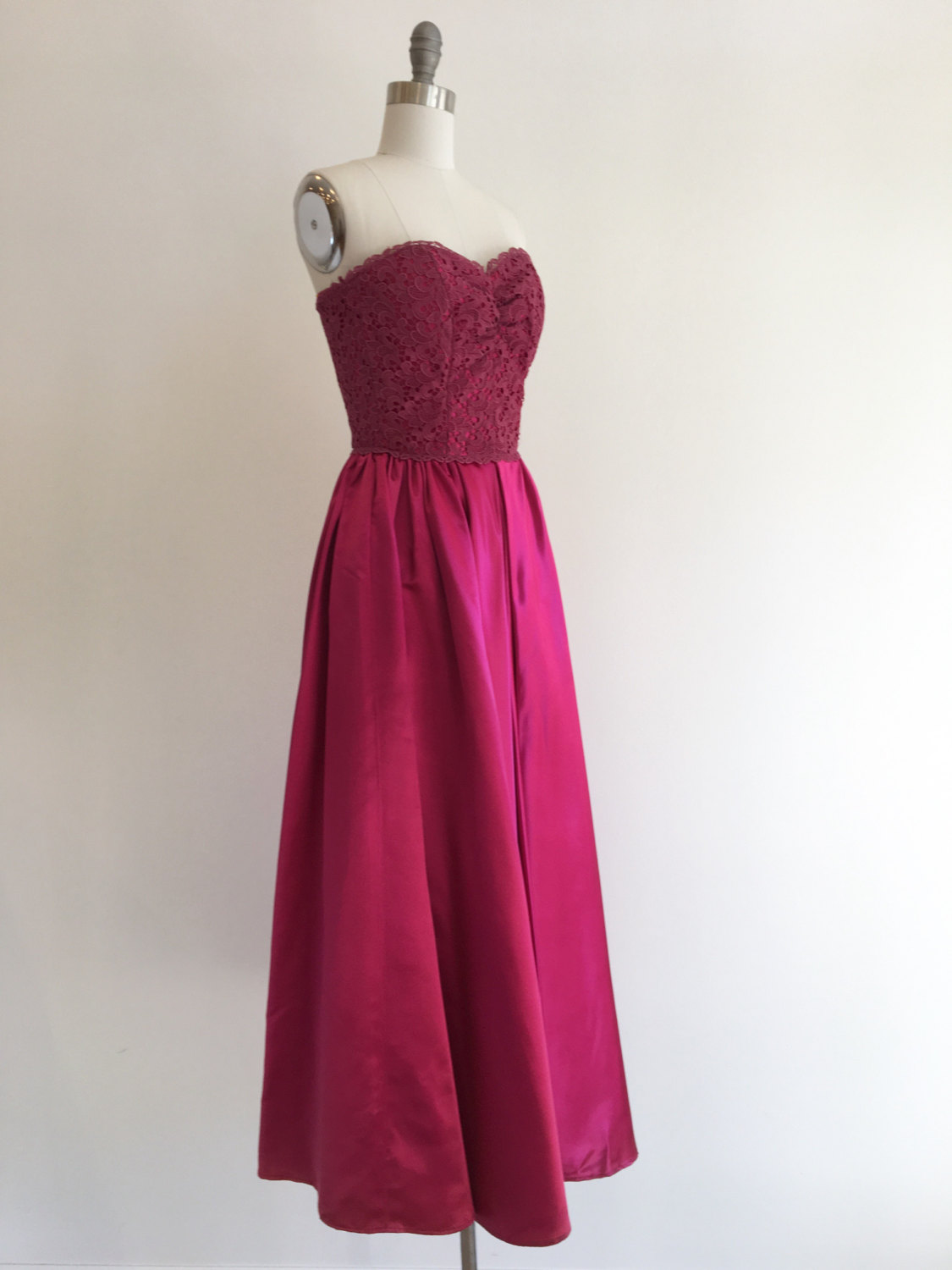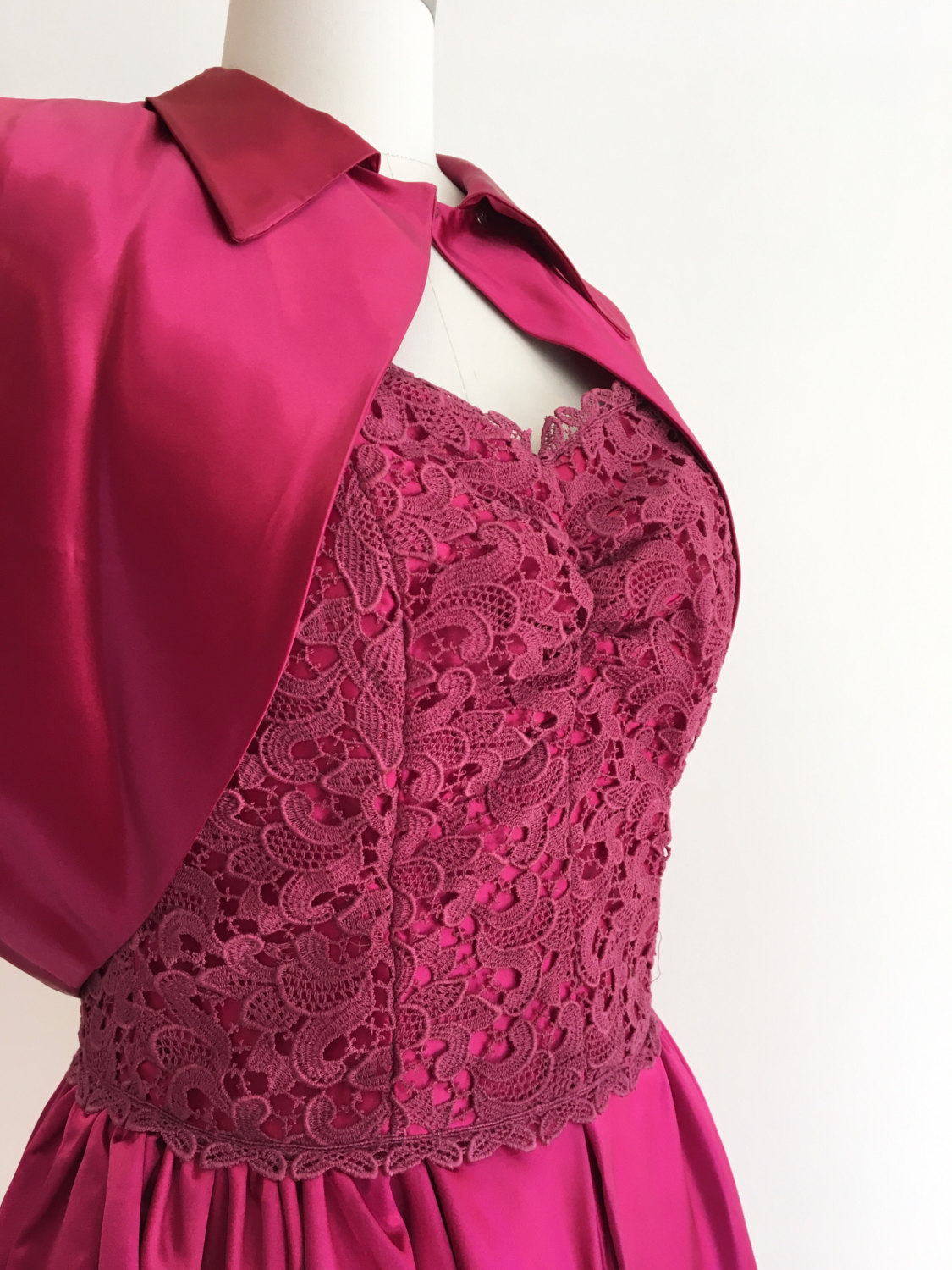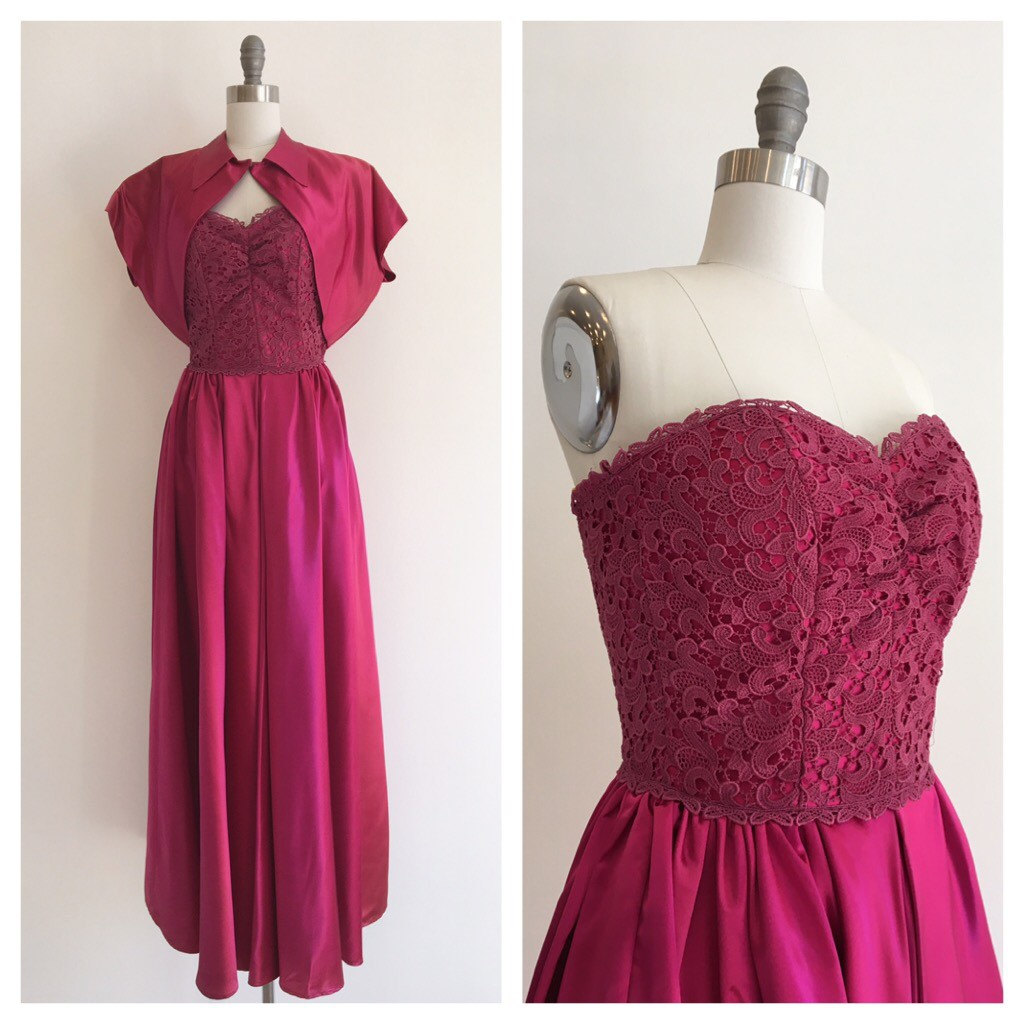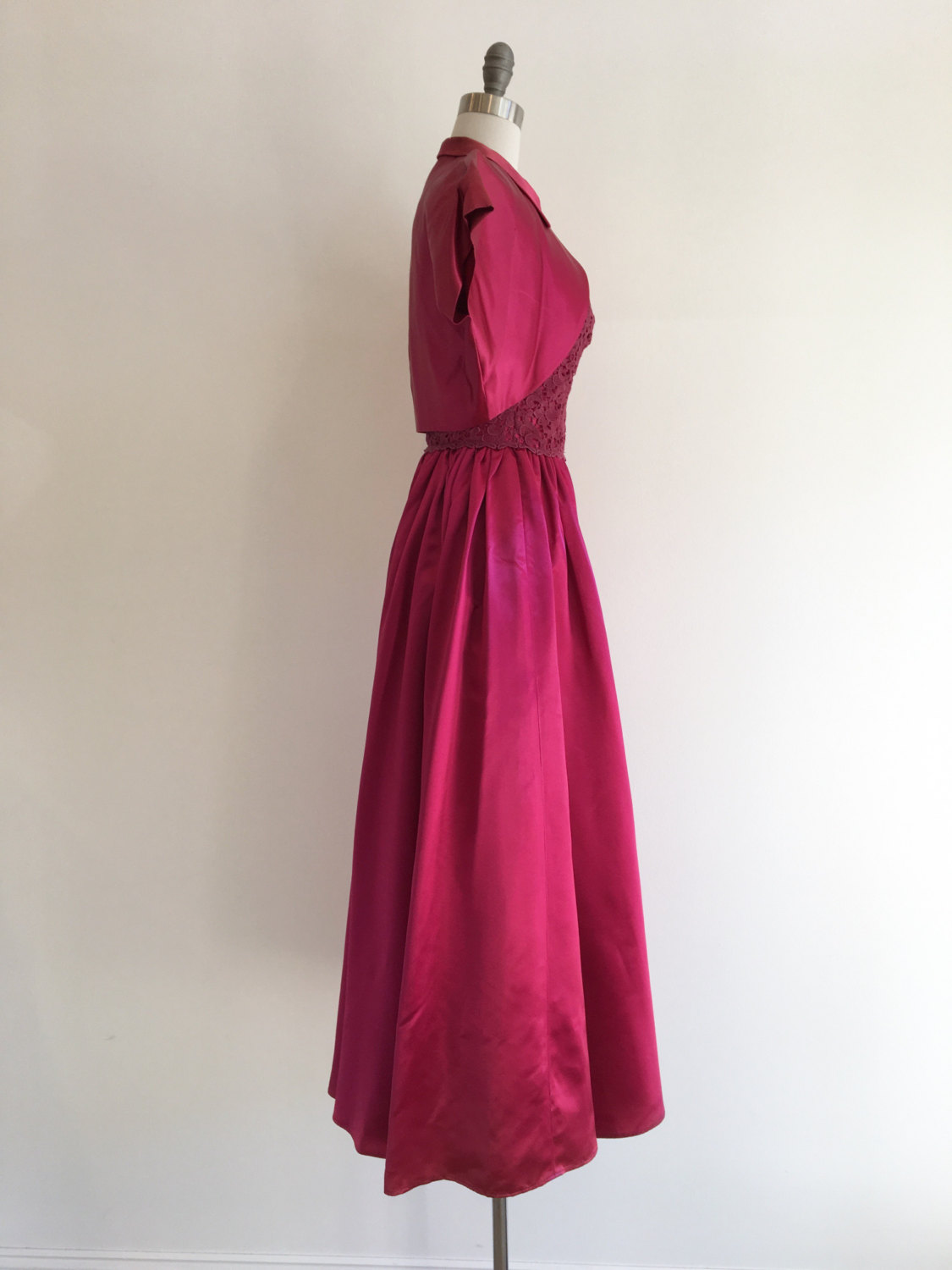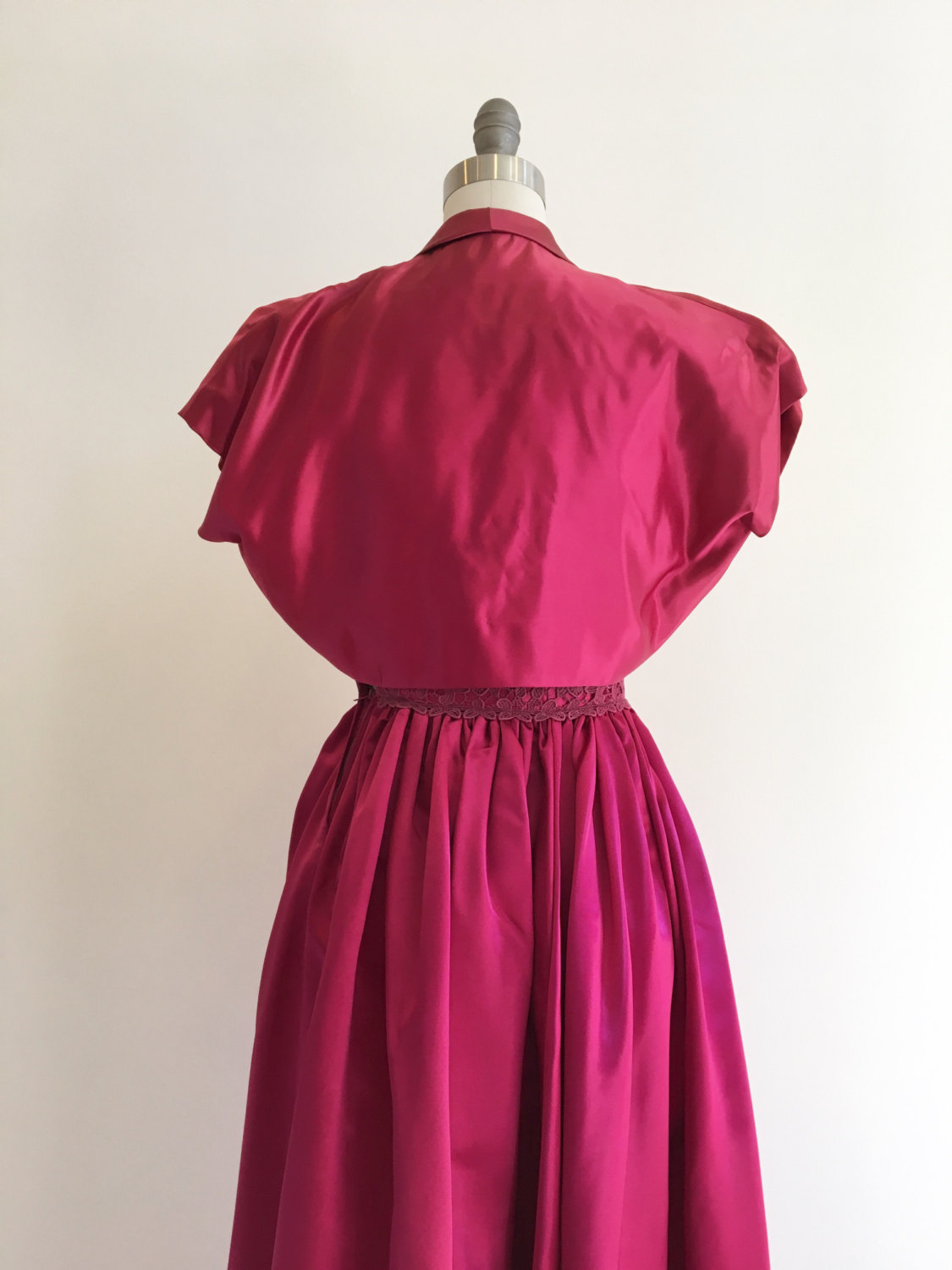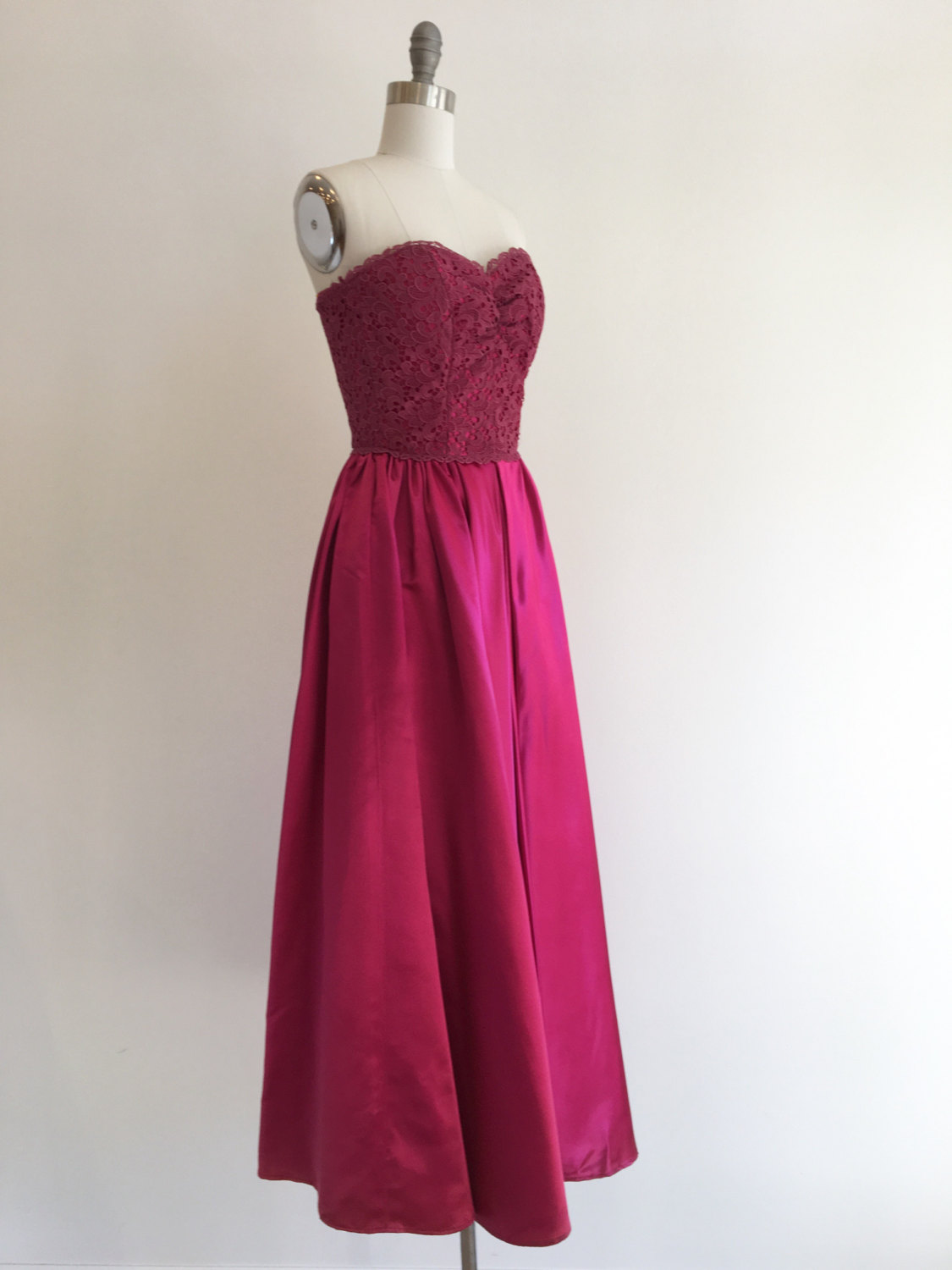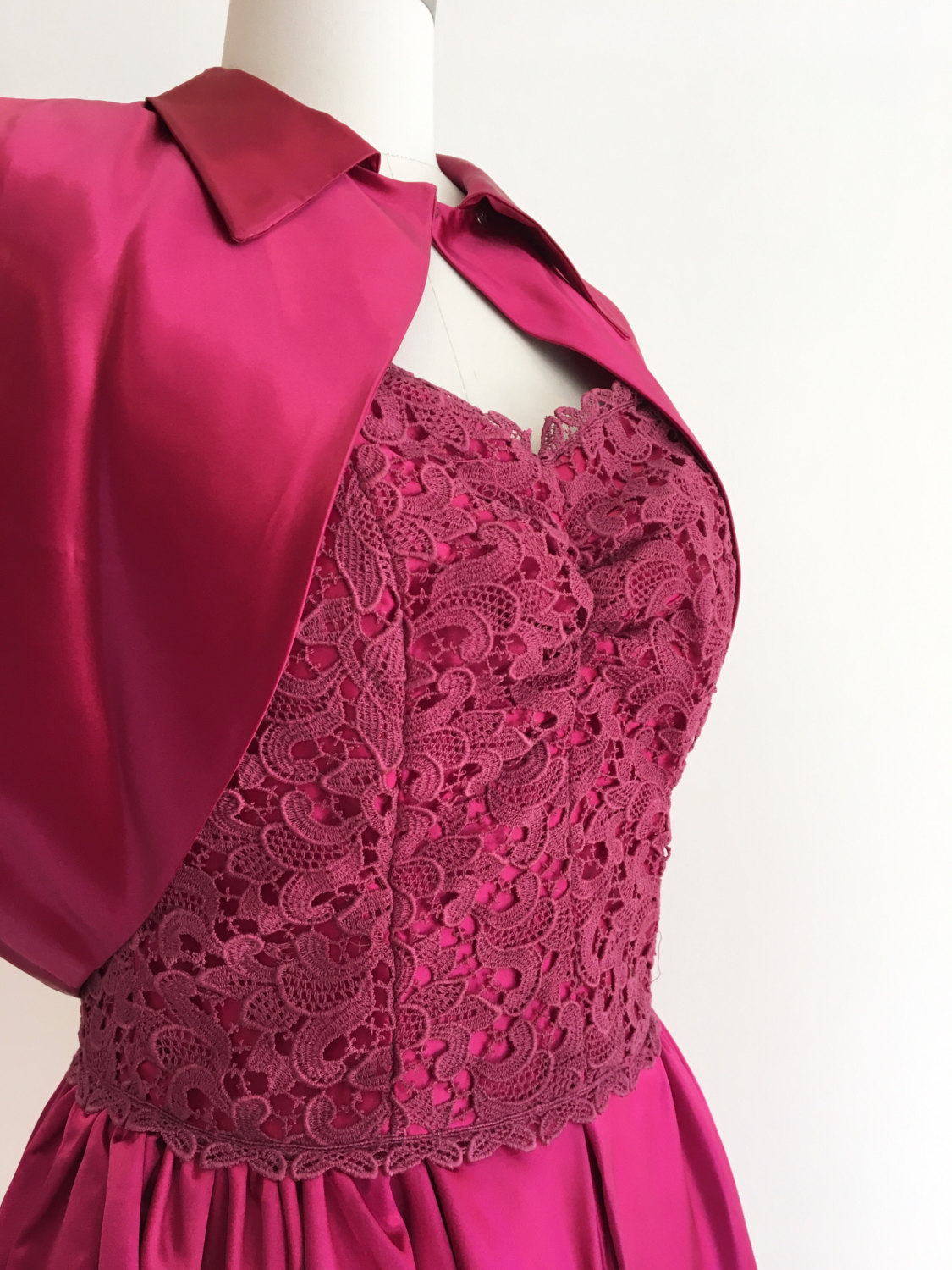 Vintage Magenta / Fuchsia Slipper Satin eveing gown with lace bodice and matching bolero
Description

Vintage Magenta Slipper Satin party dress with lace bodice and matching bolero.

Measurements

Approximately a US women's size 0 or smaller. Please check your own measurements and compare to those below. The dress does have fabric in the seams that can be let out.

Bust 30.5" / Waist 25" / Hip free / Length waist to hem 40" / Full Length: 51"
Mannequin Measurements: Bust: 33.5" / Waist: 25.5" / Hip: 34"

Unless otherwise stated all vintage items are used and may have minor to moderate wear or discoloration considering the age of the item. Most items have been hand washed, spot cleaned, or proffessionally dry cleaned. If you would like to see more photos, there are additional images of most items on our webiste (mirandasvintagebridal.com). If you are concerned about the condition or wearability of the item, please contact us with any questions before purchasing. Please also contact us if you need the item quickly or by a specific date. See our policies for more information.