Guinevere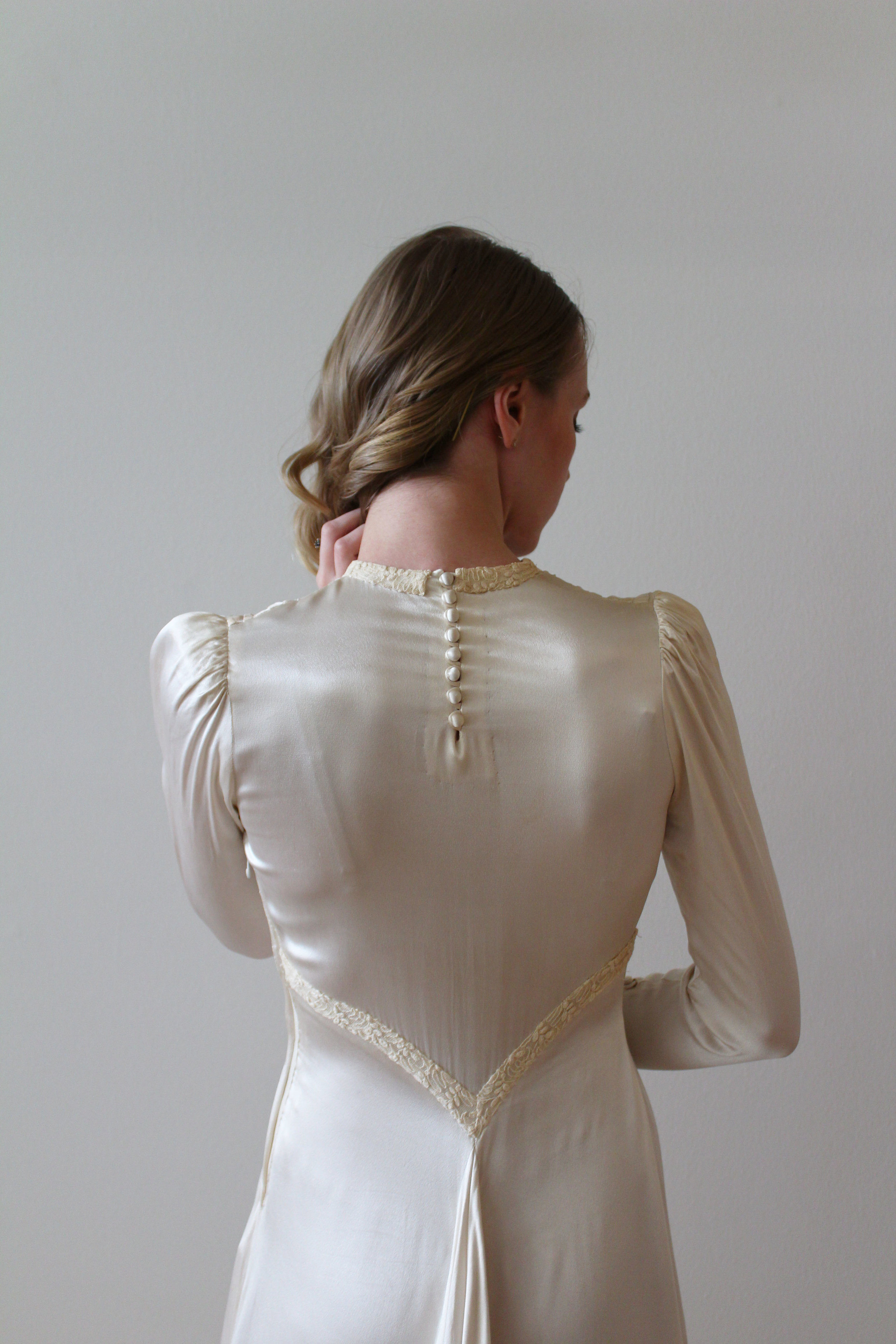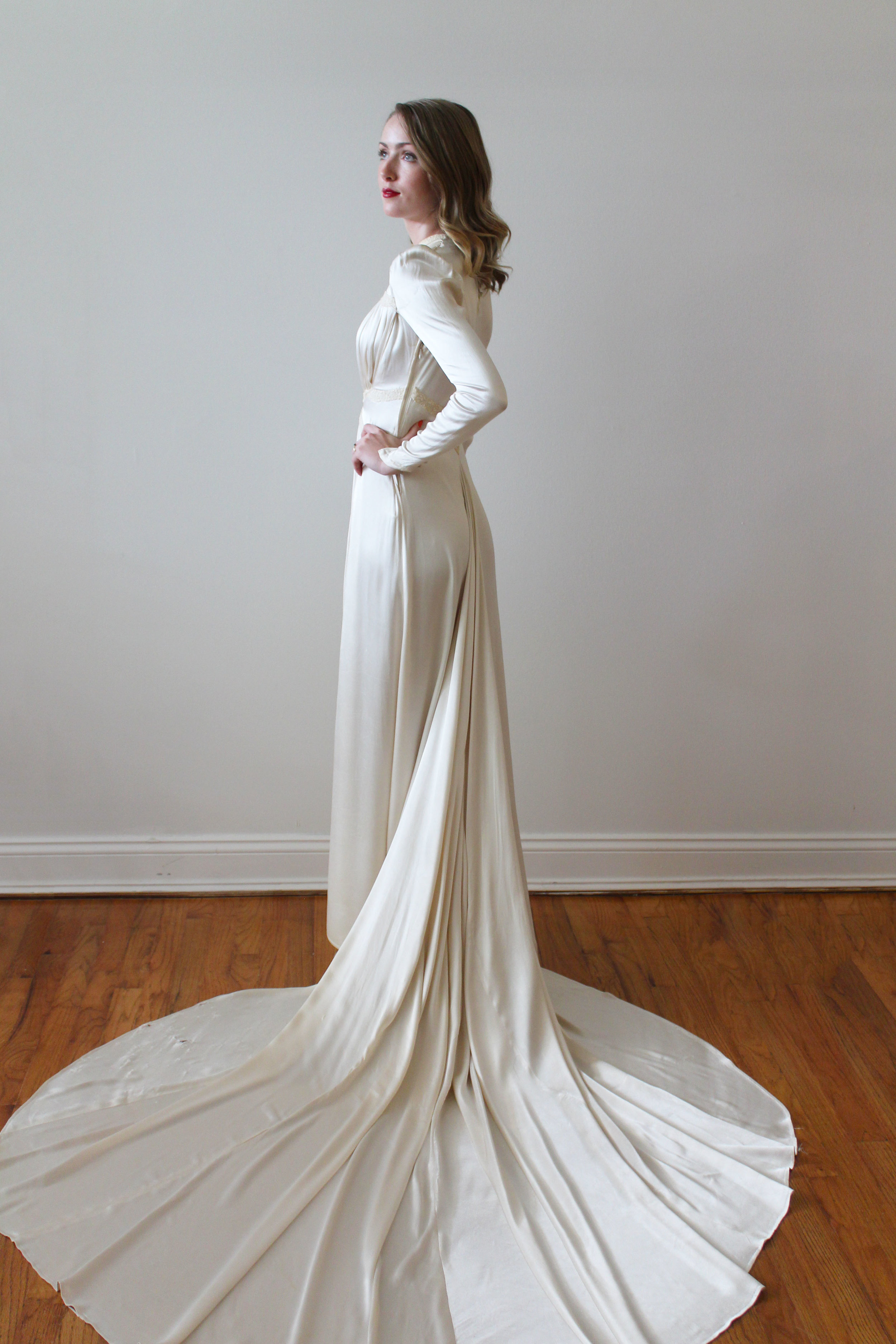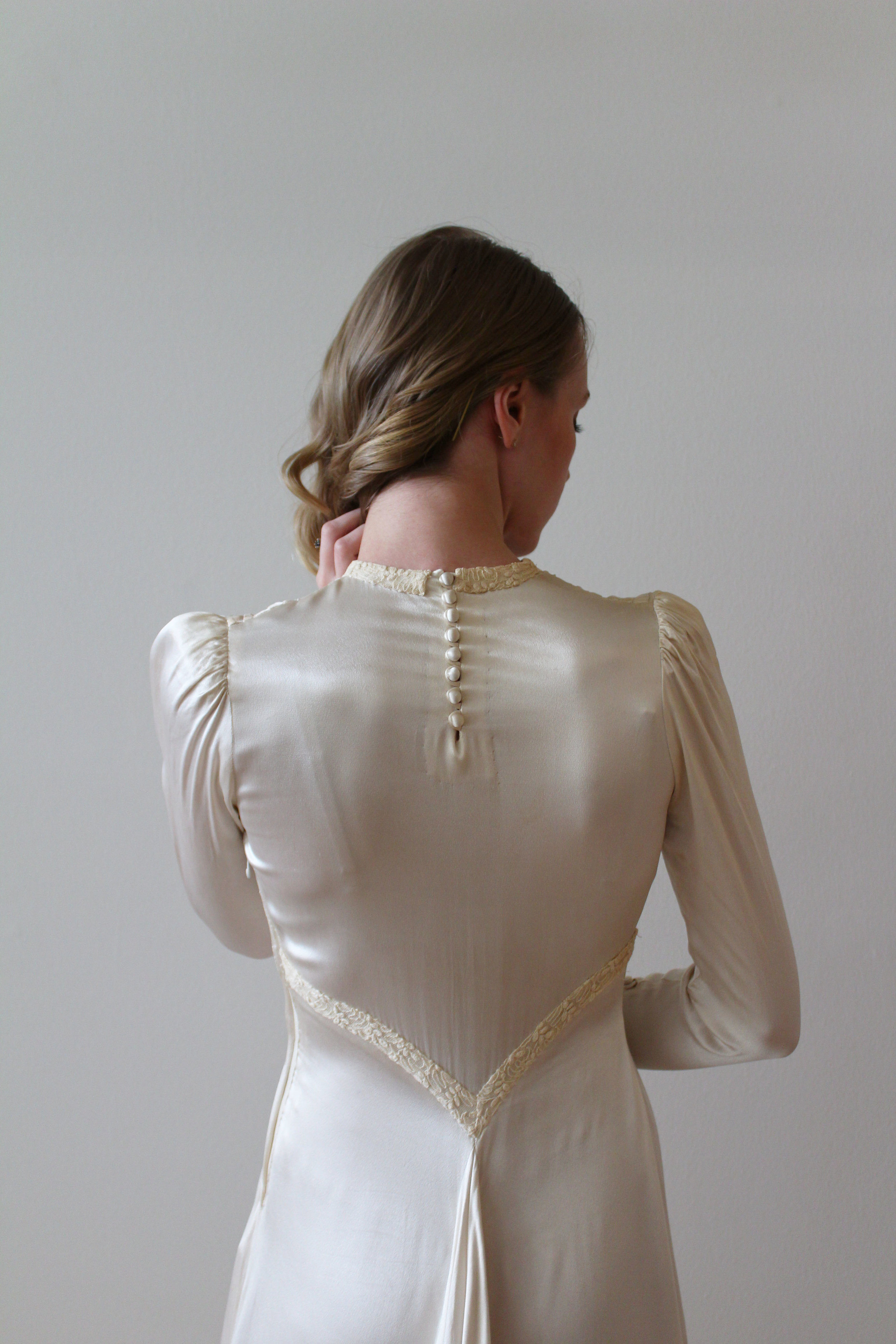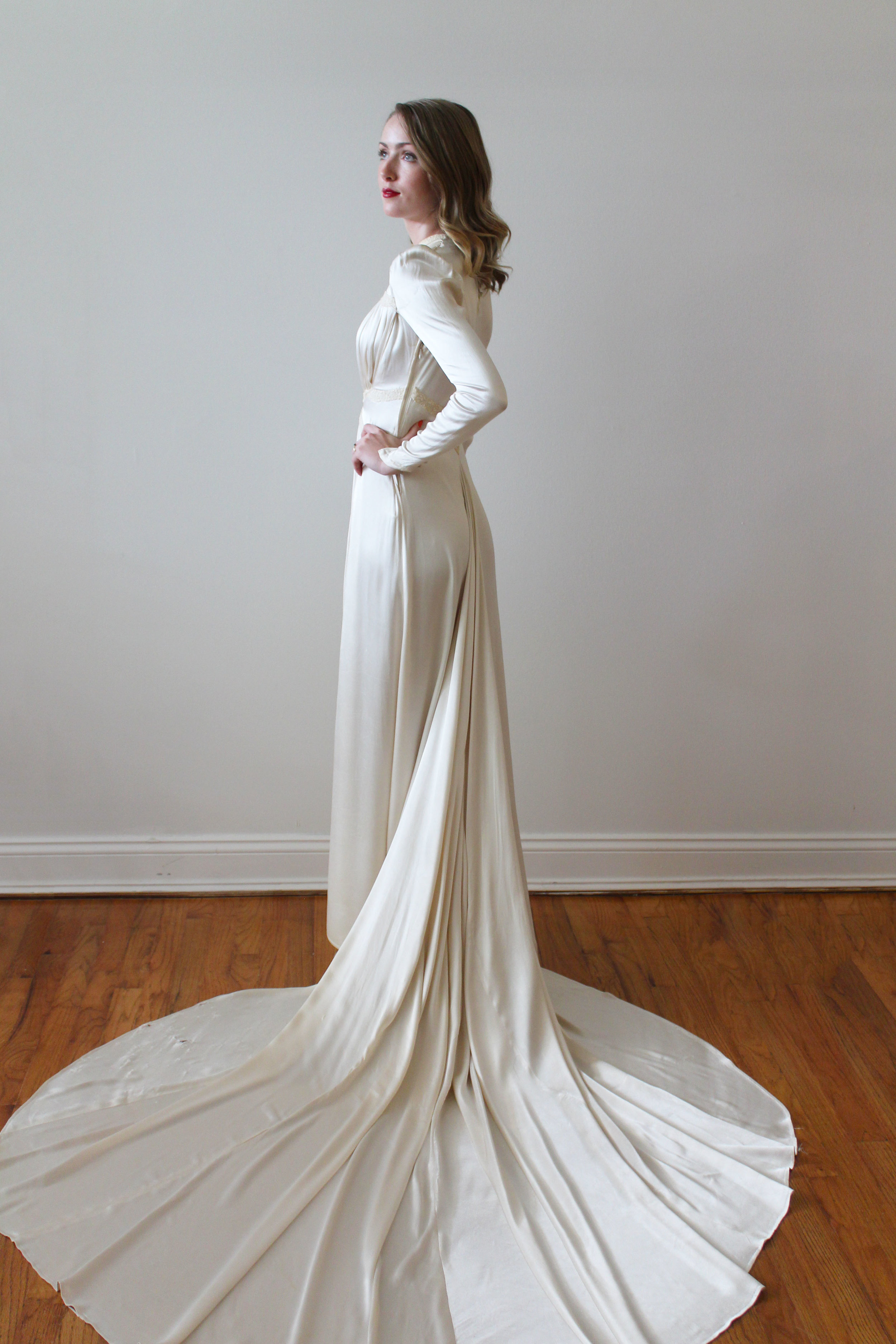 sold out
Guinevere
Vintage 1930s Silk Charmeuse Long Sleeved Wedding Dress with Lace Details
Vintage 1930s ivory silk satin long sleeved wedding dress. Crew neckline with ivory lace details. Lace details line a sweetheart shape along the top of the bust, around the neck, and around the waist. Pleating in the fabric in the front of the gown gradually fade out the further down the skirt. This pleating at the bust allows for a bias-like cut, allowing the fabric to expand as needed. Button details on the upper back by the neckline. The lace details in the back around the lace come to a point in a slight V, from the V the train fans out. The train is long and has some holes on the left side (see pictures). Some small snags in the fabric of the dress and the train and light staining throughout the dress. Gown has underarm staining and some dirt on left shoulder/bicep. Dress is in wonderful condition and has not been dry cleaned.
*Because this dress is silk we do NOT recommend dry cleaning it. For more information please see our FAQ's on our shop page.
Measurements
Approximately a US women's size 2-4. Please check your own measurements and compare to those below. The dress size of the model shown is approximately 2.
Dress
Shoulders: 13.25" / Sleeves: 25.25" / Bust: bias cut, up to ~43'' / Waist: 27.5'' / Hip: bias cut / Length Shoulder to Hem: 54.5" / Length Shoulder to Train: 115.5"
Model Measurements: Bust: 33" / Waist: 26" / Hip: 37" / Height: 5'6" - 5'7" / Dress Size: 2 / Model is wearing ~3" heels.
Unless otherwise stated all vintage items are used and may have minor to moderate wear or discoloration considering the age of the item. Most items have been hand washed, spot cleaned, or professionally dry cleaned. If you would like to see more photos, there are additional images of most items on our website (mirandasvintagebridal.com). If you are concerned about the condition or wear-ability of the item, please contact us with any questions before purchasing. Please also contact us if you need the item quickly or by a specific date. See our policies for more information.