Waverly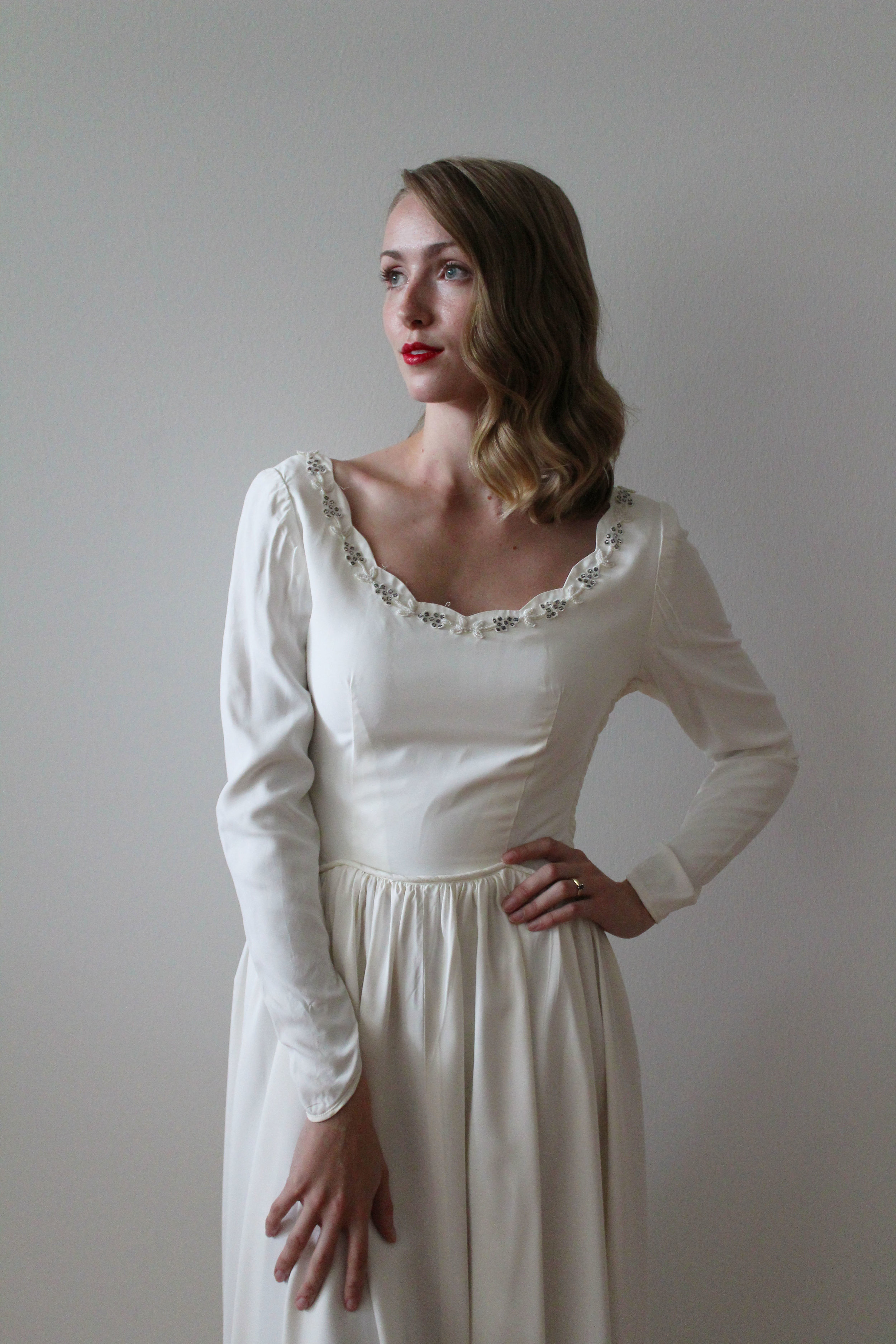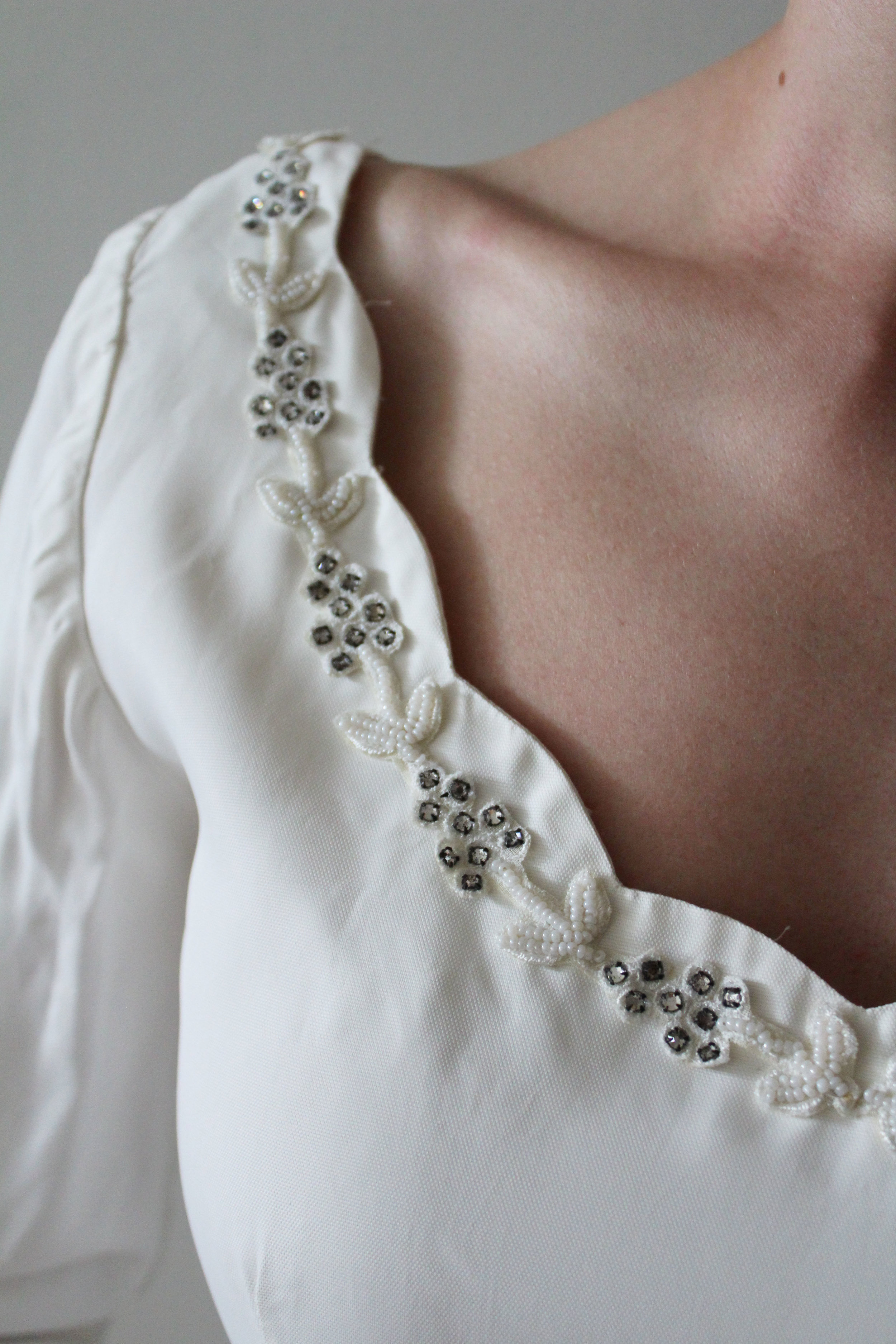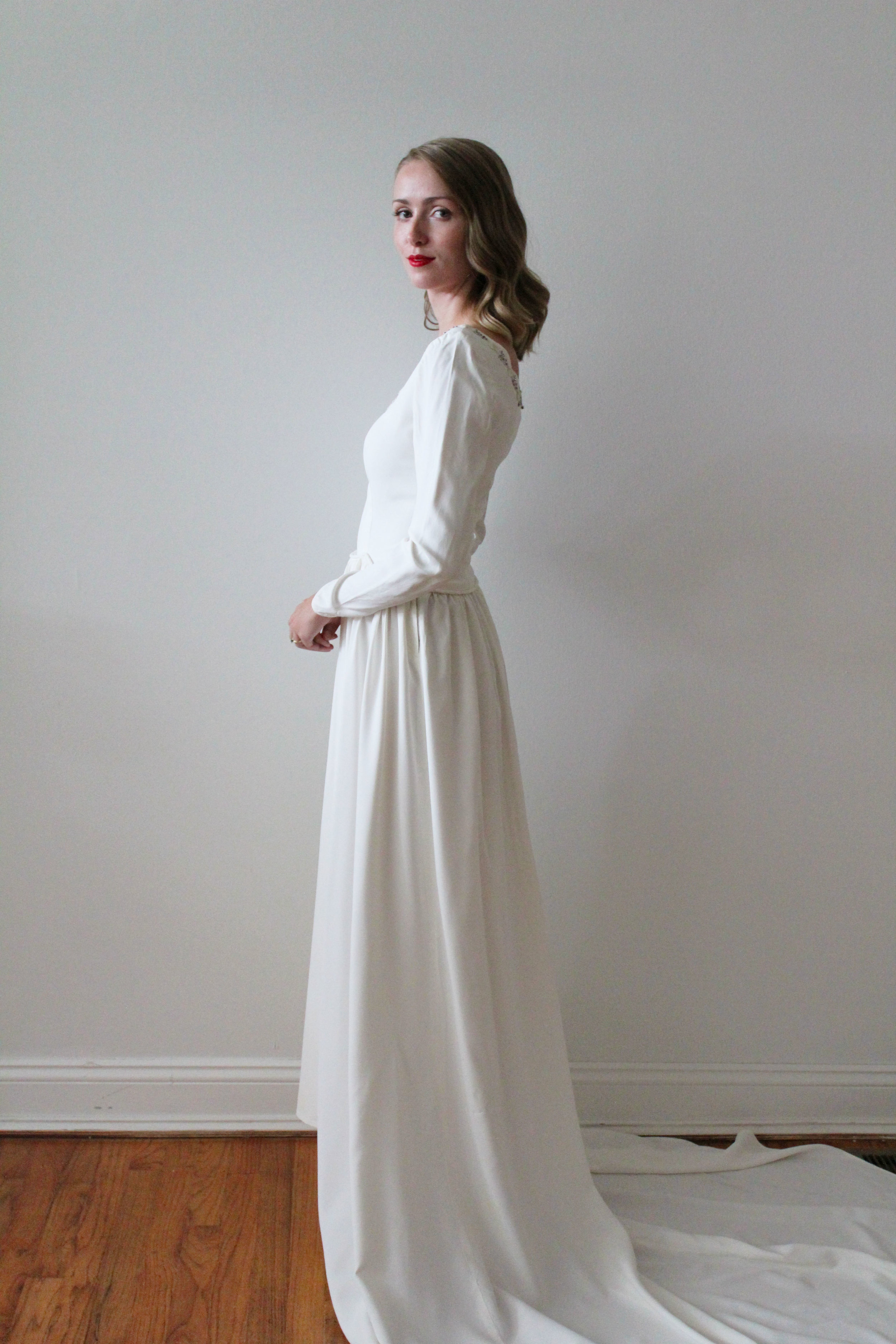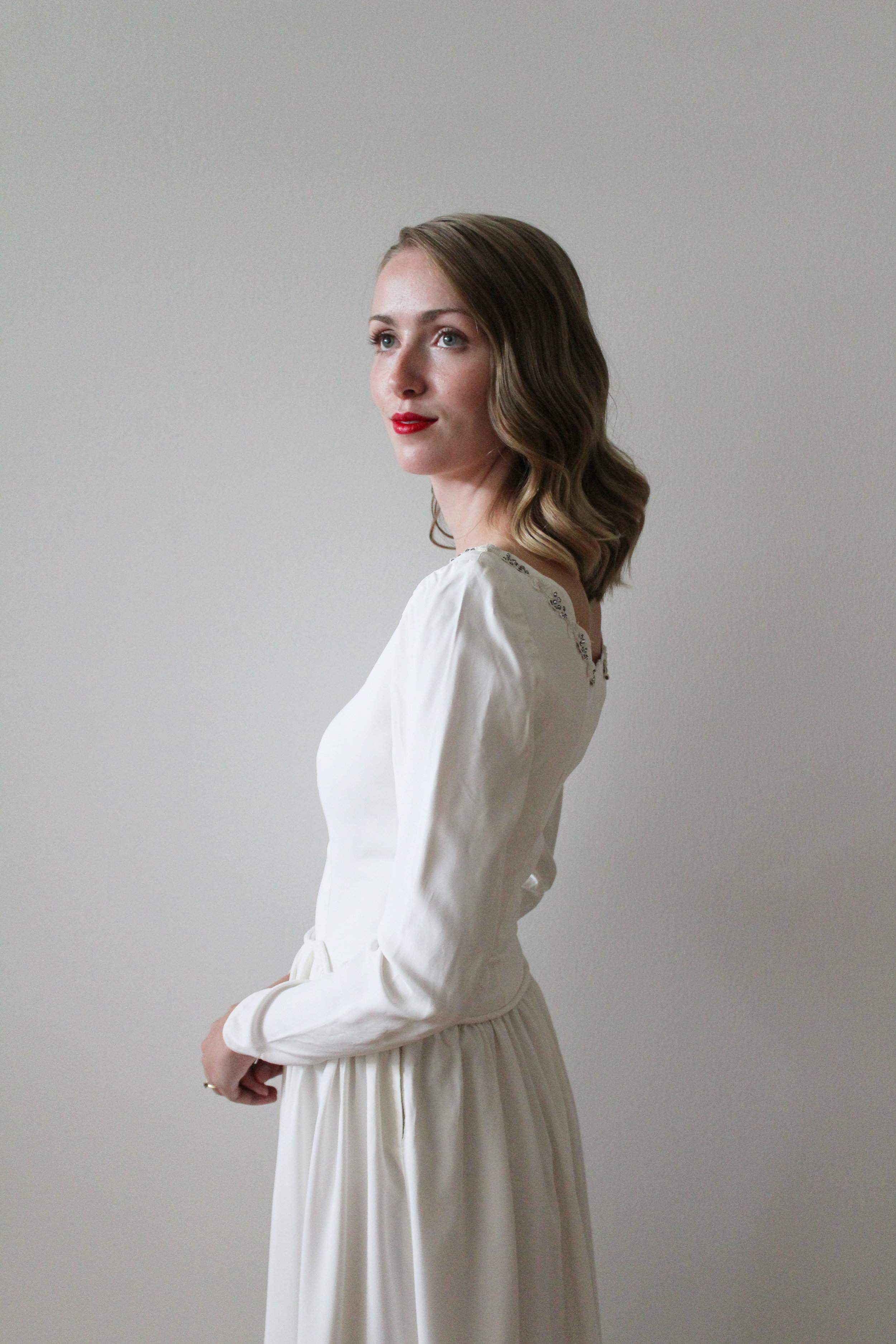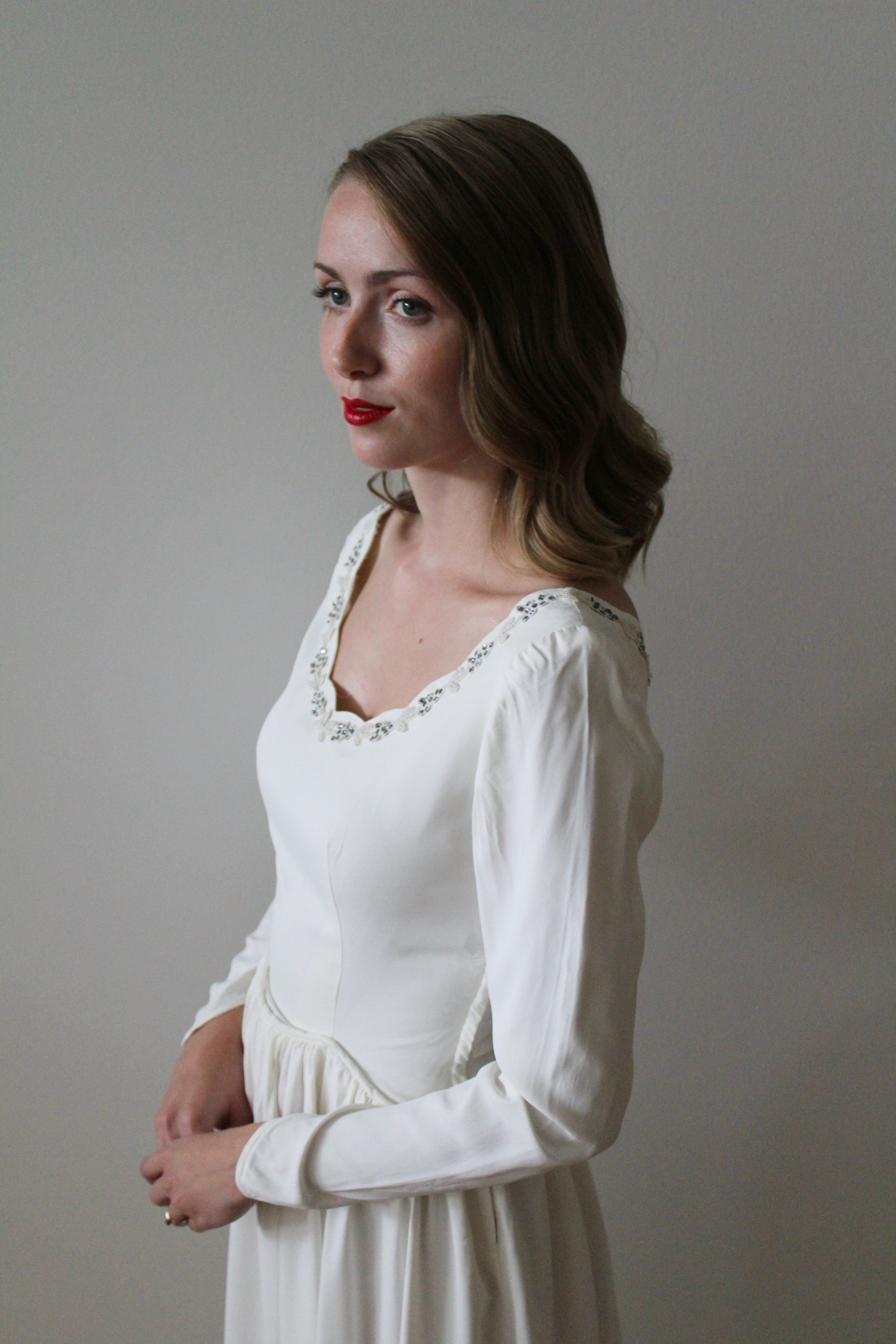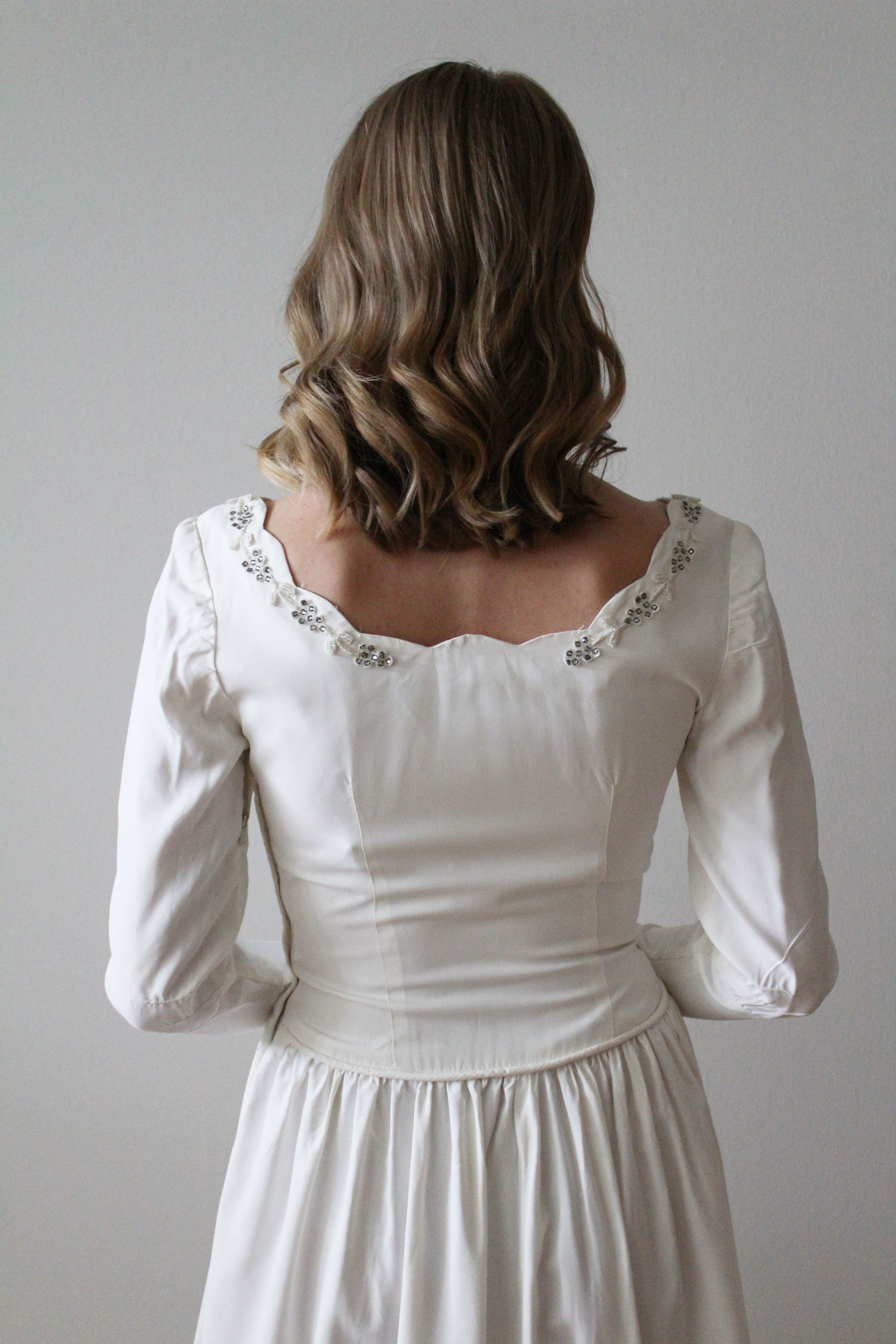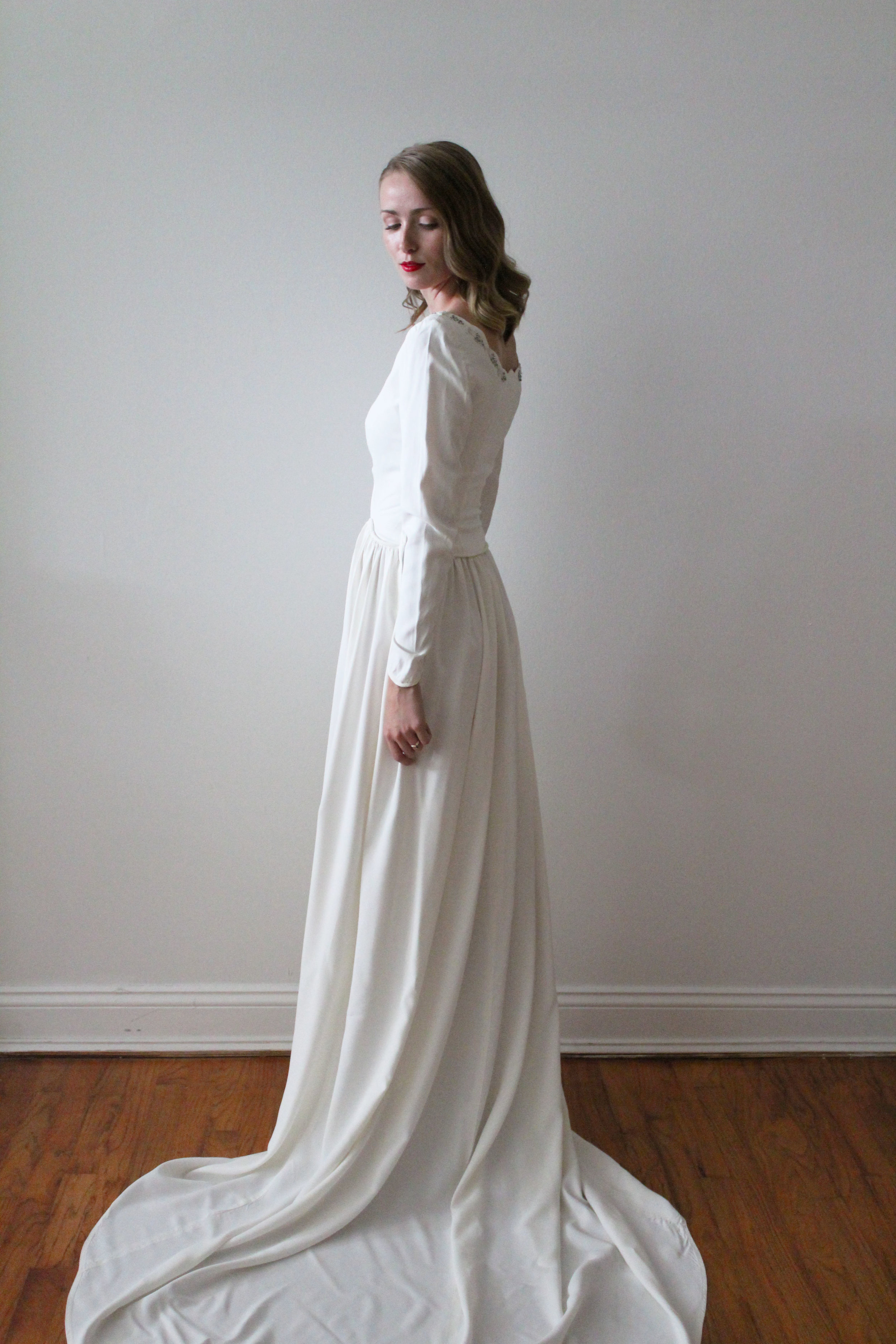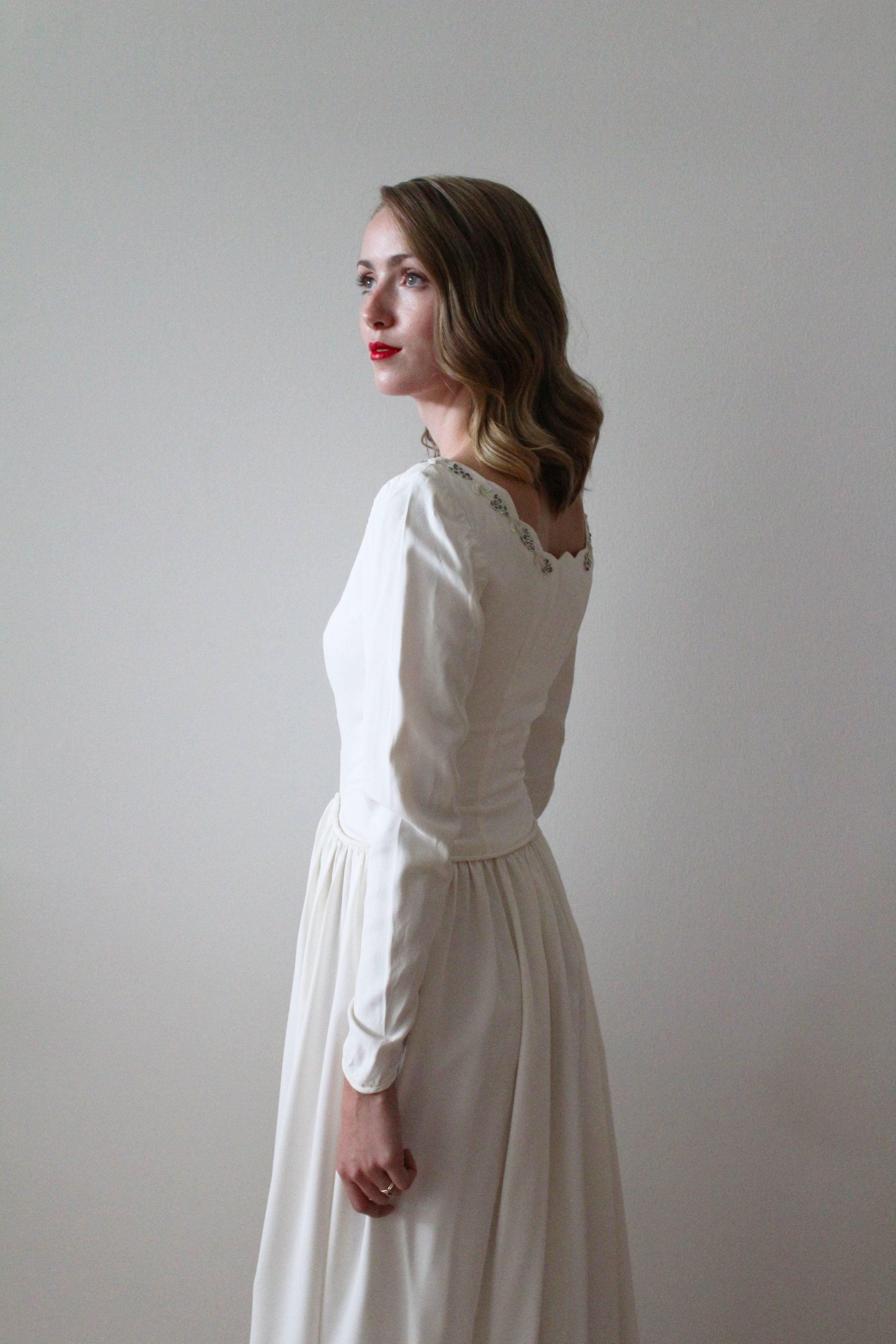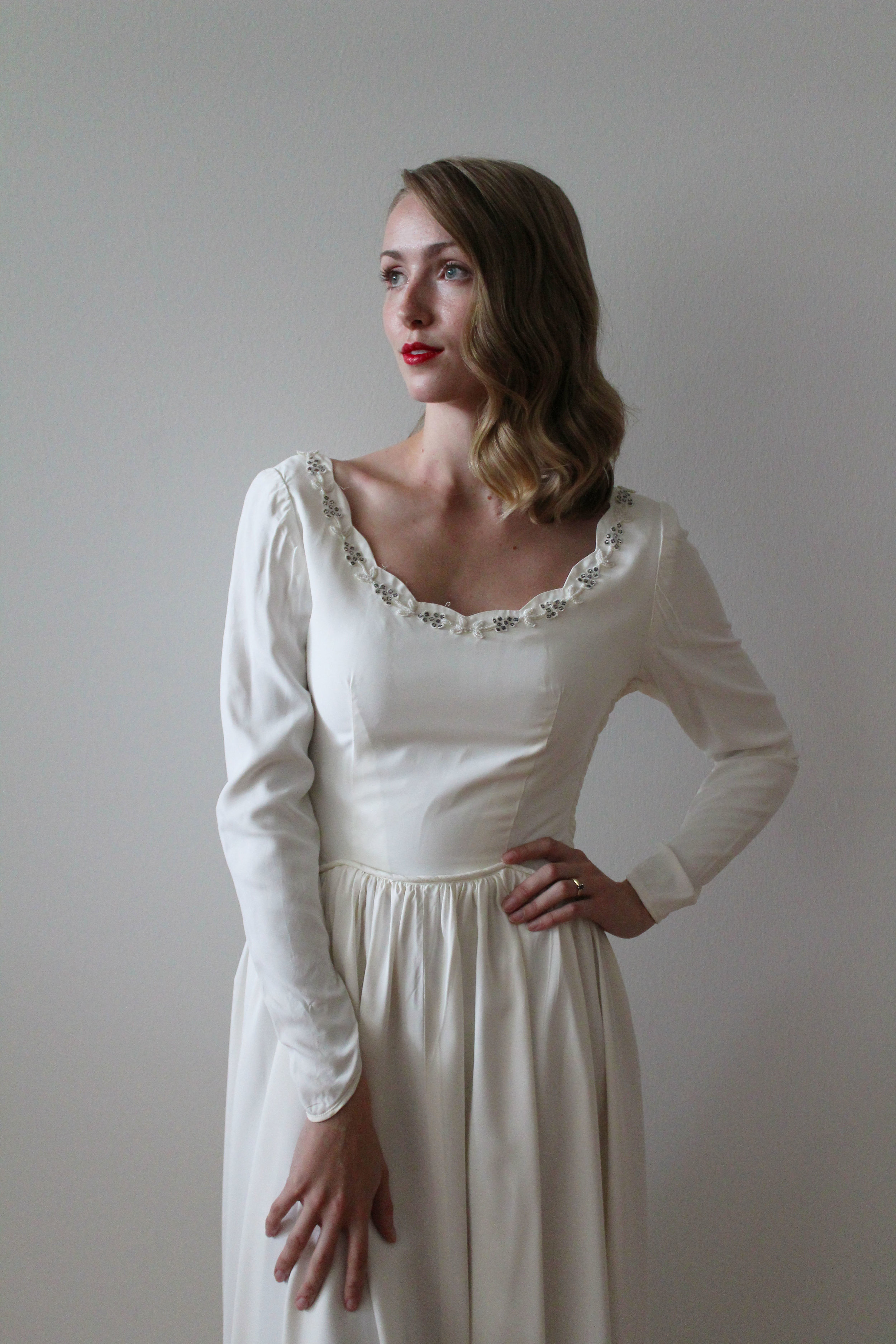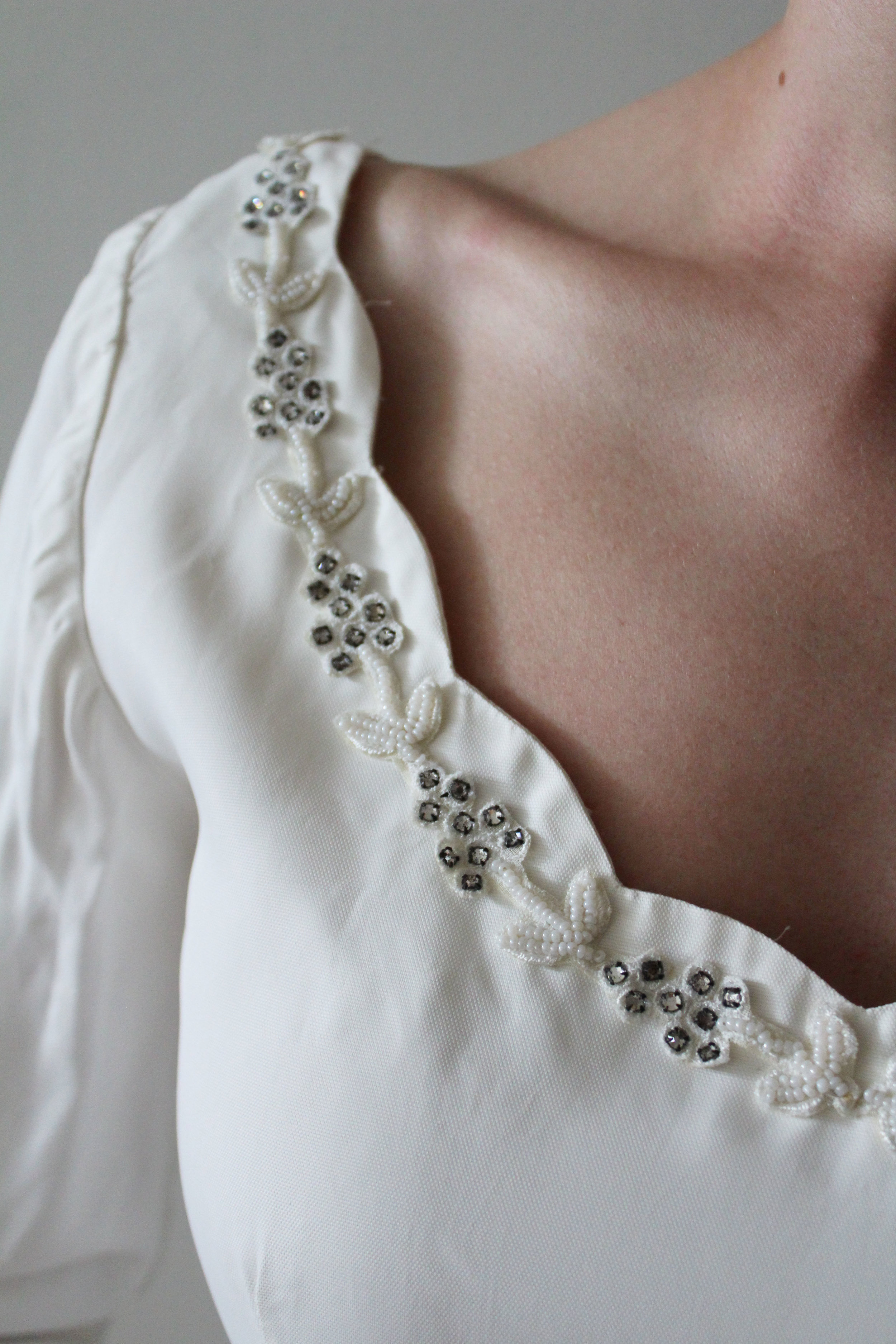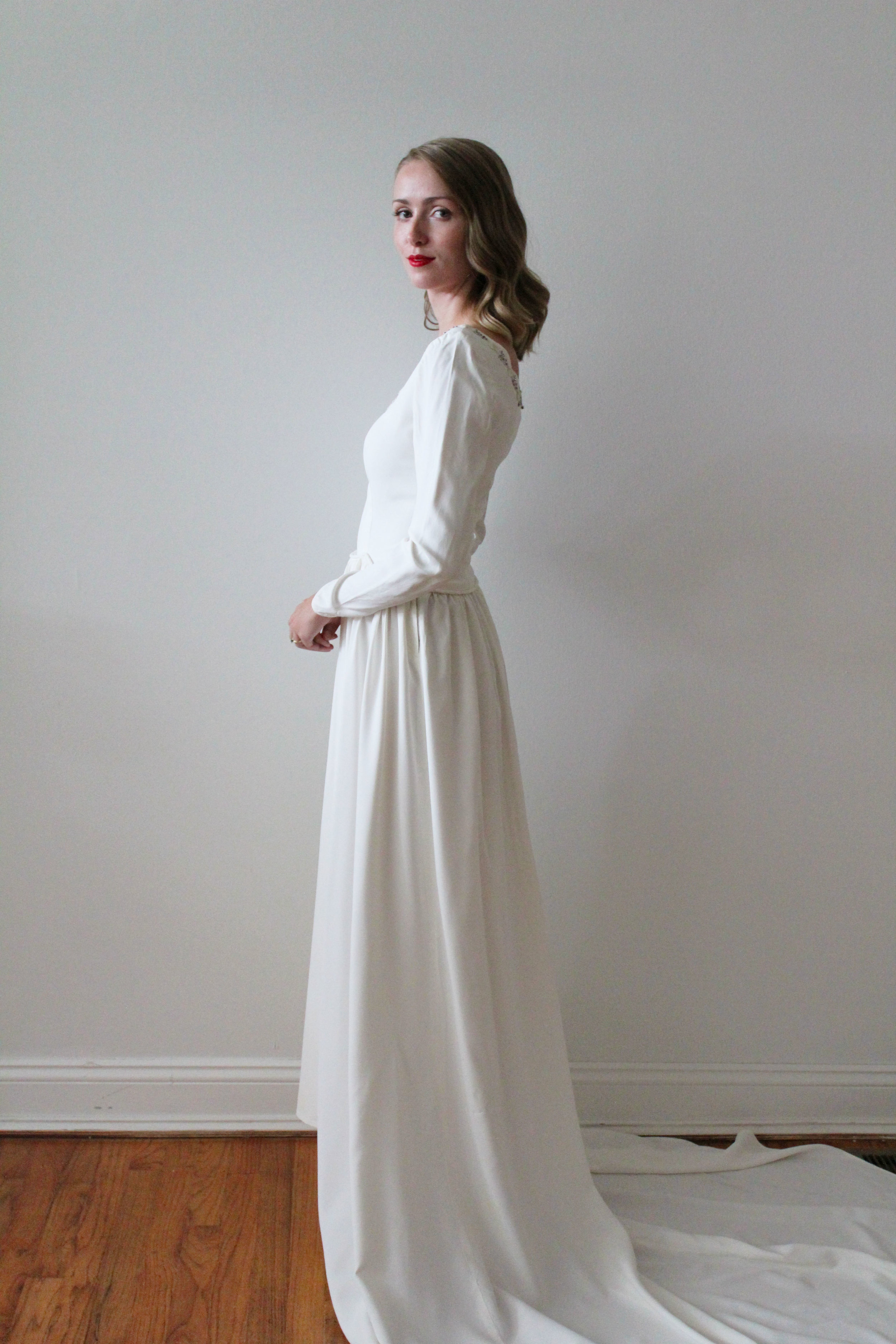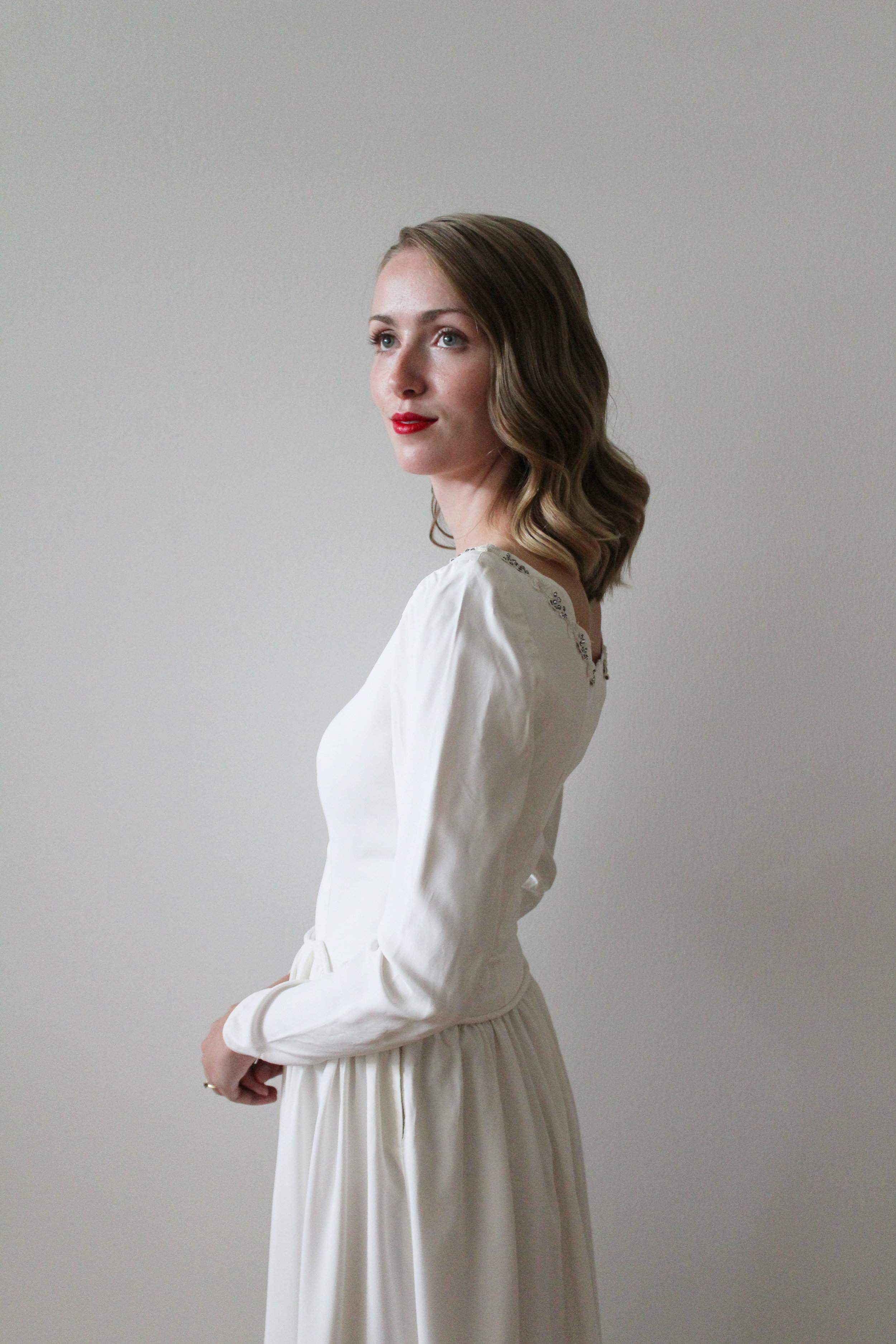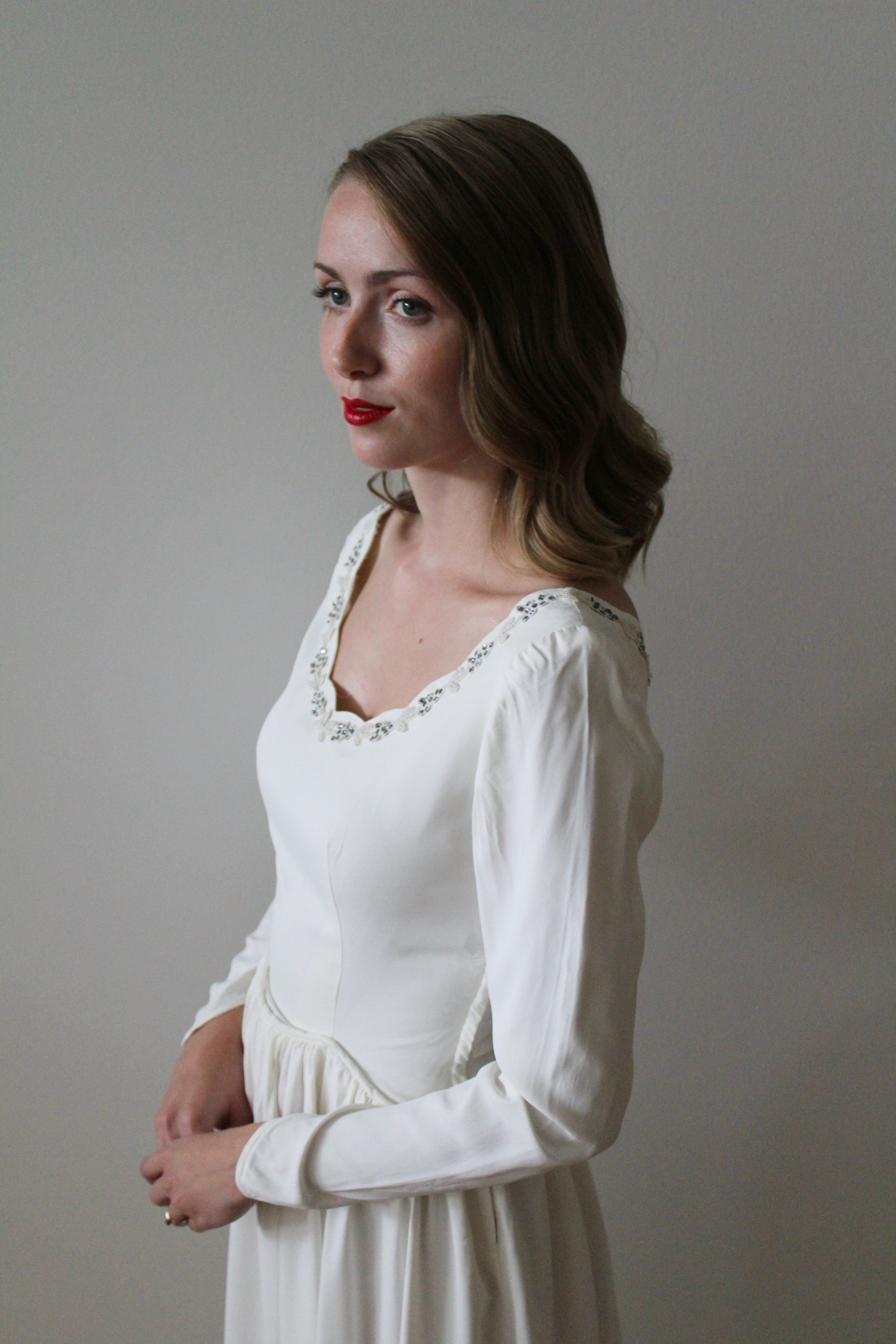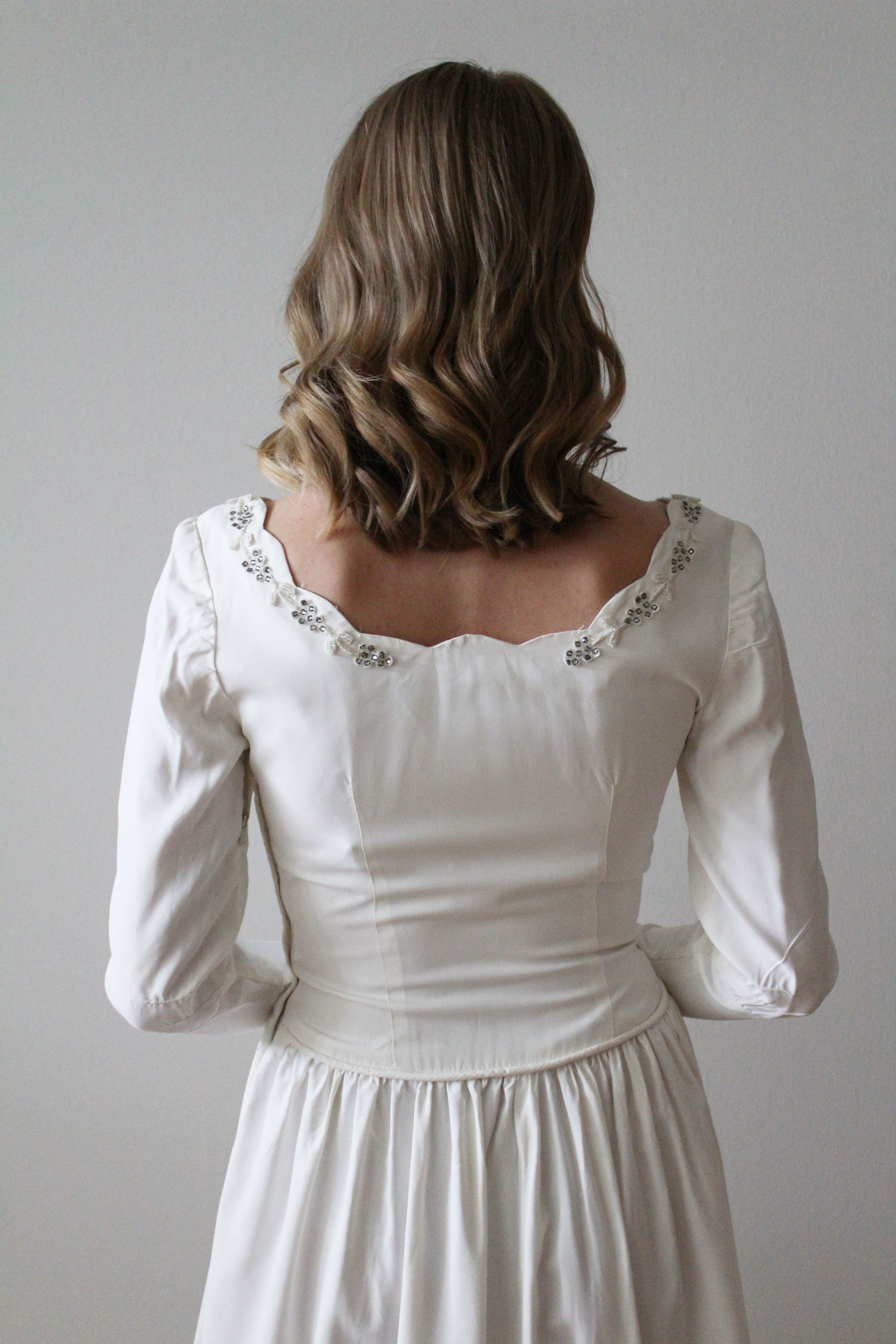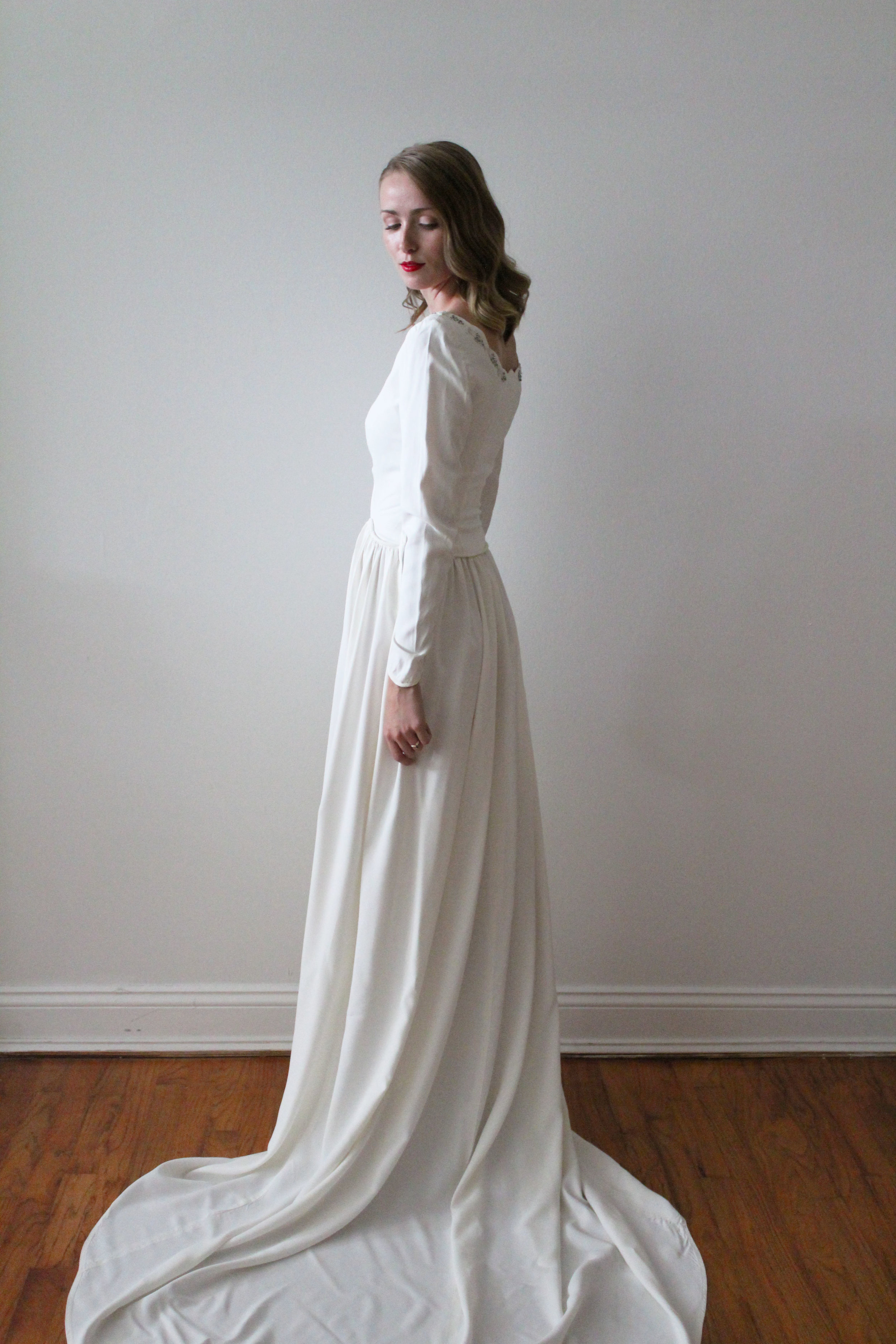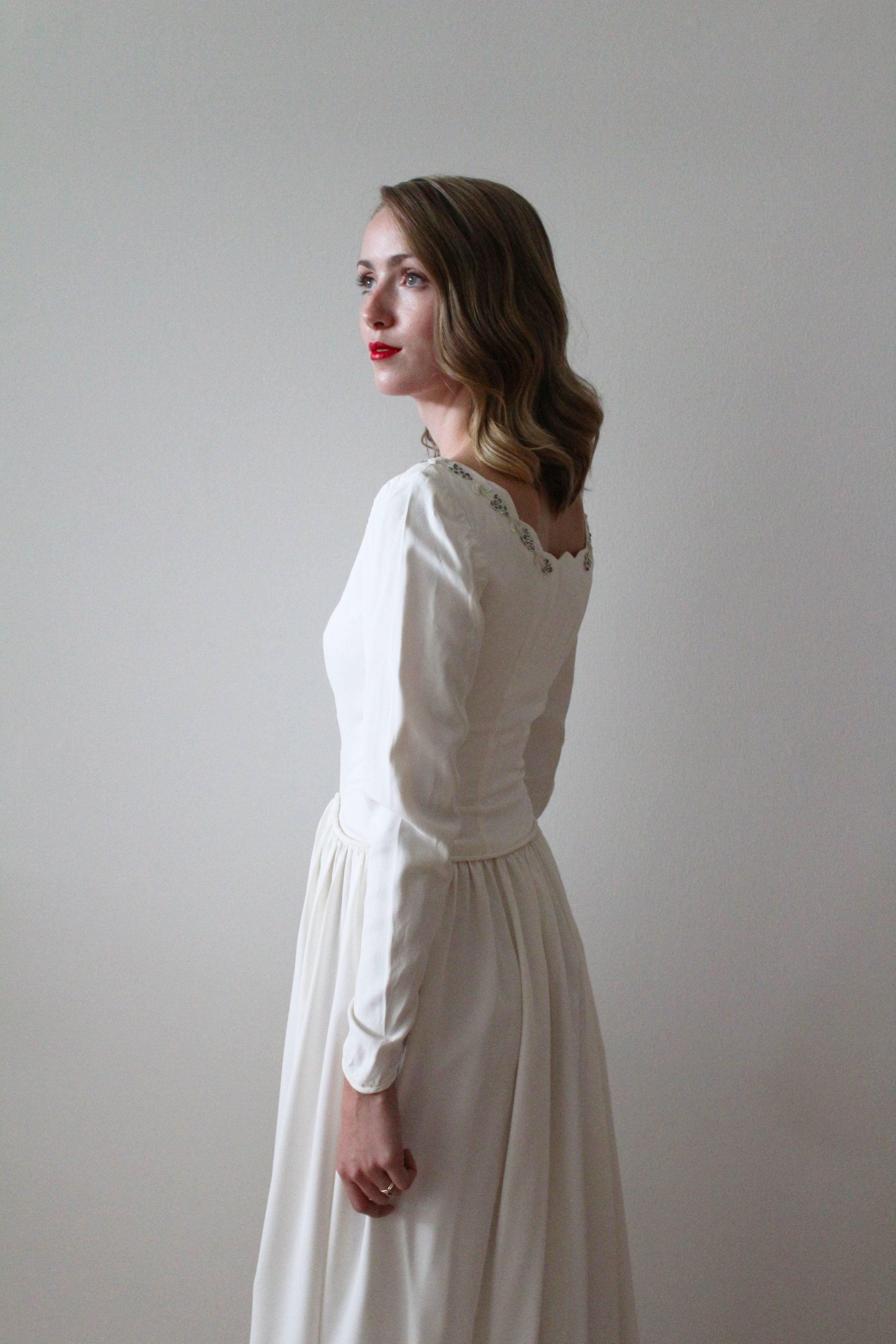 Waverly
Vintage 1940s White Taffeta Long Sleeved Wedding Dress with Scalloped Neckline
Vintage 1940s light ivory taffeta long sleeved wedding dress. Scoop, slight off the shoulder, neckline with scallop edge and floral beading and rhinestones details. Beading and rhinestone details stop in the middle of the back of the neckline and do not go all the way around. Long sleeves that come to a point at the cuffs. Slight scalloped waistline with piping detail. Skirt is cut full and is pleated in the seams around the waist. Long simple train. Hem is slightly shorter in the front of the skirt. Zipper on the side of the gown and goes up into the sleeve. Dress is in excellent condition with minimal wear due to age. Very faint stain on the neckline by the rhinestones. Faint stain on elbow of the left sleeve. Some staining on the buttons and some staining on the train. Faint staining on hem in the front. One hole in the back of the skirt / train.
Measurements
Approximately a US women's size 2 or smaller. Please check your own measurements and compare to those below. The dress size of the model shown is approximately 2.
Shoulders: 16.25" / Sleeves: 24" / Bust: 33.5'' / Waist: 25.5'' / Hip: free / Length Shoulder to Hem: 53" / Length Shoulder to Train: 98.5"
Model Measurements: Bust: 33" / Waist: 26" / Hip: 37" / Height: 5'6" - 5'7" / Dress Size: 2 / Model is wearing ~3" heels.
Unless otherwise stated all vintage items are used and may have minor to moderate wear or discoloration considering the age of the item. Most items have been hand washed, spot cleaned, or professionally dry cleaned. If you would like to see more photos, there are additional images of most items on our website (mirandasvintagebridal.com). If you are concerned about the condition or wear-ability of the item, please contact us with any questions before purchasing. Please also contact us if you need the item quickly or by a specific date. See our policies for more information.